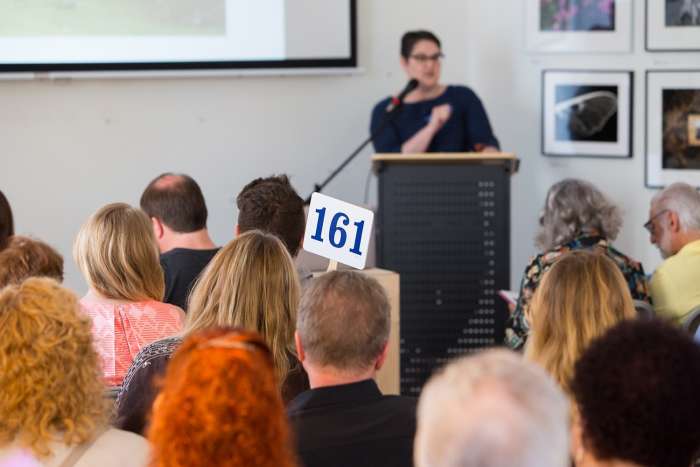 Sat, May 9, 2020,11 Silver Eye Center for Photography
Aaronel Deroy Gruber & Irving Gruber Gallery
4808 Penn Ave
Pittsburgh, PA 15224 $75
Auction
2020 Benefit Auction
For over twenty years, Silver Eye's Benefit Auction has supported exhibitions and educational programing. This year's Auction features a full spectrum of work by contemporary artists, ranging from prominent mid-career and established photographers, to exceptional emerging photographic talent. The contemporary selections are complemented by excellent examples of vintage and historical photography.
Some of the lots up for auction include work by significant American artists such as Duane Michals, Bill Brandt, and Louis Faurer, as well as work by talented contemporary photographers like Carmen Winant, Aspen Mays, Tim Carpenter and many others. A full list of lots up for auction will be available in March.
Before the live bidding begins, guests are welcome to mingle and partake in coffee, mimosas and a brunch buffet.