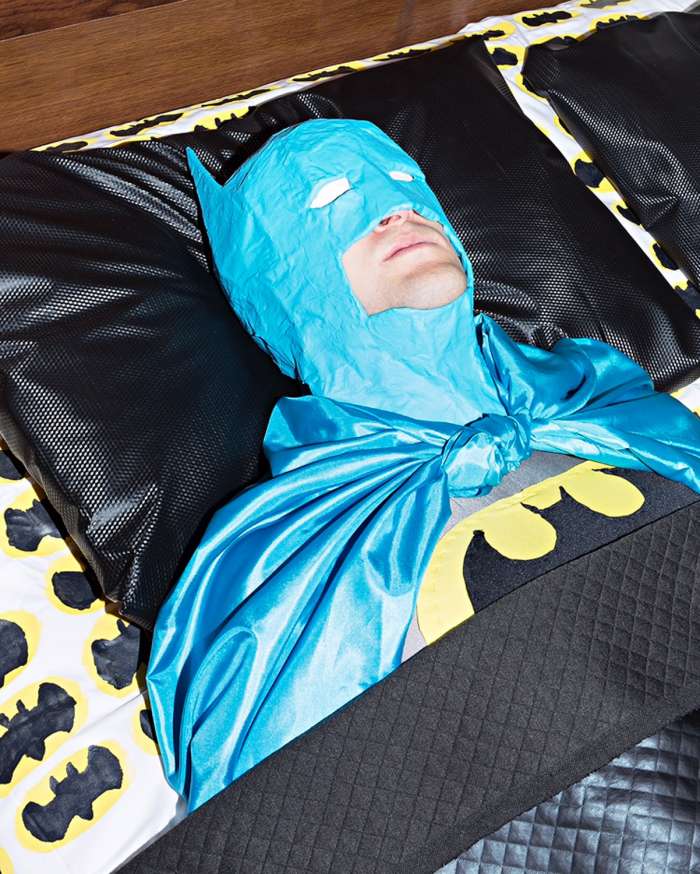 Monday evenings, 7-9pm, Mar 14-Apr 11, 2022 Online 250
Workshop
Behind the Mask: Creating Characters and Costumes to Uncover Truths
Learn how to uncover truths about the world and those who inhabit it by creating unique characters and dynamic costumes for your photos along with artist Jacob Haupt. While masks, makeup, and clothing are generally used to provide cover or disguise, Jacob incorporates them in his projects as a method to expose more of his own true self. The playful masked characters, elaborate sets, and props created for his bright, pop-inspired photos are a vehicle for personal expression, exploration, and fun.
This virtual workshop will follow Jacob's projects, allow participants to explore his approach, and create a personal expression of their own selves through costume. The 5-week series of meetings will begin with insight into Jacob's working process, followed by an illumination of strategies for finding inspirations, securing materials, and creating costumes and masks. In-depth discussions and demonstrations of costuming and character development compliment assignments that culminate with the creation of a costumed performance for photographs. Each participant will have the opportunity to meet individually with the instructor to discuss strategy or technical questions, and present their work in a group Final Review. Participants will have the opportunity to exhibit work inspired by the workshop at the Silver Eye Gallery in Summer 2022.
Supplies or Special Equipment Required
In addition to photography and digital editing tools, participants will need some basic art and household supplies for mask and costume making. Instructor will outline recommended materials during the first meeting.
Schedule
This workshop meets weekly on Thursday evenings for 5 weeks, from 3/14/2022 - 4/11/2022. All times Eastern.
Week 1: Monday, 3/14, 7-9pm EDT
Why the Mask?
Introductions + Inspiration
Discussion: Costumes for Expression
Week 2: Monday, 3/21, 7-9pm EDT
Costume Shopping
Discussion: Character and Costume Selection
Pre-Construction
Week 3: Monday, 3/28, 7-9pm EDT
Let's Make a Mask!
Guided Mask Making Demo
Week 4: Monday, 4/4, Schedule TBD
Individual Meeting
Week 5: Monday, 4/11, 7-9pm EDT
Final Review
Participating Artist
Jacob Haupt works with photography, video, and sculpture. His work employs pop culture as both metaphor and mirror for addressing the tragedy of becoming an adult. After completing the book Infinity Gate with Noah Jackson in 2015, he recently released a photobook of his own, Gloom. Airlock Gallery (CA) hosted his first solo show Beyond the Super Rainbow in 2015, and he has continued to exhibit nationally, internationally, online, and in print, including a solo exhibition at Silver Eye in 2021. His work has been featured by Self Publish Be Happy, Der Greif, Don/Dean, and Ordinary Magazine.