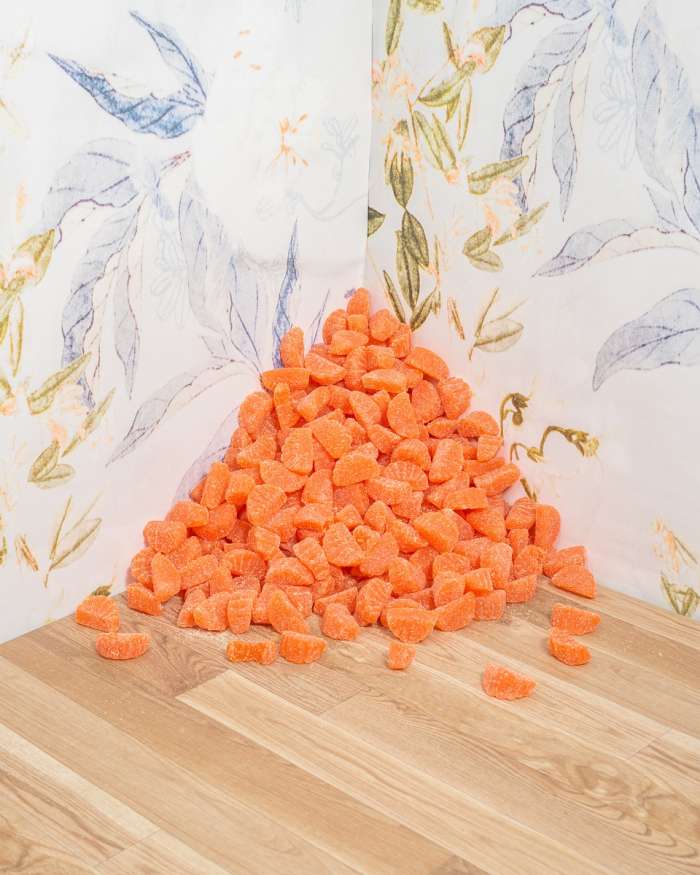 Oct 11–Nov 8, 2023 Online $240.00
Workshop
Constructing Photography
Dylan Everett will lead participants through a wide variety of approaches to Constructing Photography—crafting objects and scenes that exist specifically to be photographed. The online workshop will begin with a presentation of Dylan's work, which incorporates studio lighting and a combination of collage, still life, set-building, and re-photography. Constructing Photography will also explore a wide range of approaches to image construction by both historical and contemporary photographers. Both narrative and non-narrative constructions will be discussed, with an emphasis on how many of these artists use materiality and symbolism to communicate meaning despite the absence of a photographic narrative.
Participants will learn the principles of studio lighting, including techniques that can be put into use with regular lamps and household materials, as well as basic color correction for artificial light. Building off of this skillset, participants will then construct and light their own scene(s). Participants will be encouraged to incorporate objects and ideas from their existing studio practice as well as to use or construct new props and materials. Following a series of individual meetings to discuss the resulting image(s), the workshop will conclude with a group critique.
Week 1: Wednesday October 11th, 7-9pm: Introduction / Goals
Each participant will introduce themselves and their work, with a special emphasis on any topics/ideas/pieces that they might want to expand upon in this workshop. We will also discuss each participant's motivations for taking the workshop as well as their prior experience in photography, so that Dylan can tailor future weeks as necessary. Dylan will do a presentation on his own work, which will also highlight some of the artists who inspire him and speak to the idea of "constructing photography."
Week 2: Wednesday October 18th, 7-9pm: Creative Approaches to Lighting
Dylan will explain the basics of modifying light sources, particularly by varying distance/size and angle. Under the assumption that no one will come into the course with dedicated lighting equipment, Dylan will demonstrate how you can modify regular lamps with household materials (a sheet, wax paper, aluminum foil, etc.), using the same principles that can apply to any light source. We will also cover basic color correction with explanations of color temperature and tint, including an overview of the temperatures and tints of both natural and artificial light sources.
Assignment/exercise: Construct one table-top still life to photograph in a variety of lighting configurations, which will demonstrate how the same composition can look significantly different depending on how it is lit. This is less of an assignment to be formally critiqued, and more of an exercise to help increase technical understanding.
Week 3: Wednesday October 25th, 7-9pm: Creative Approaches to Set Design and materials
Working through a series of slides on artists who work with constructed photography, we will discuss the wide range of possibilities in still life/constructed photography, from top-down still lifes (common in advertising but also repurposed by contemporary artists) and tabletop still lifes to full-size set building, with or without human figures.
We will discuss a wide range of possible materials as well as tips and tricks for forcing perspective or creating spaces that don't really exist. We will look at the work of James Bidgood in particular, who shot nearly his entire body of work in a small apartment; he employed many techniques to suggest larger spaces or views in the distance, and would photograph scenes upside down or sideways to simulate different movement.
Examples of artists to look at: Lori Nix, Daniel Gordon, Pacifico Silano, Mickalene Thomas, Paul Mpagi Sepuya, James Bidgood, George Platt Lynes, Hiroshi Sugimoto, Abelardo Morell, Sara Cwynar, Thomas Demand, Sharon Core, etc.
Week 4: Wednesday November 1st, 7-9pm: Individual Feedback Meetings
Participants schedule 30 minute individual sessions with the instructor for in-depth feedback on their work. Each participant should come to the meeting with one completed photograph that incorporates some of the lighting techniques and methods of construction discussed in the prior two weeks.
Week 5: Wednesday November 8th, 7-10pm: Final Critique
Building off the image(s) presented in last week's individual meetings, each participant should enter final critique with at least one completed image to discuss with the group.
Participating Artist
Dylan Everett is an artist/photographer working with still life and photo collage. He received an MFA in Photography from the Rhode Island School of Design in 2019, and a BA in Visual Art from Brown University in 2016. In 2021, his work was shown in a solo exhibition at the Griffin Museum of Photography (Winchester, MA) and in a virtual solo exhibition at Shelter in Place Gallery (Boston, MA). He was awarded an honorable mention for Fellowship 22, and exhibited at Silver Eye Center for Photography from May 5–Aug 6, 2022.