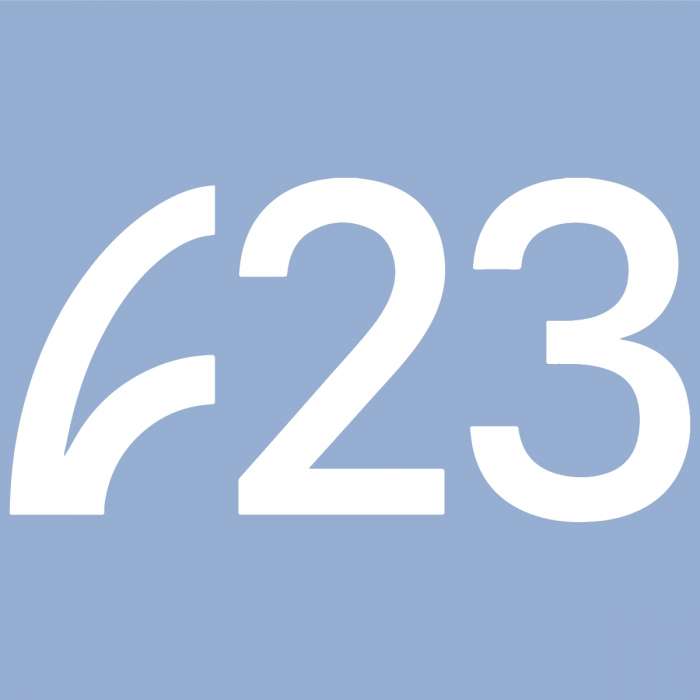 Deadline: Mon, Nov 7th, midnight EST $40 Entry Fee
Call for Entry
Fellowship 23
Silver Eye Center for Photography announces a Call for Entries for Fellowship 23, our annual photography competition.
Two prizes and four honorable mentions will be awarded. All award winners and honorable mentions will receive a cash prize and be included in the Fellowship 23 exhibition in late Spring of 2023. Winners receive free production support from the Lab @ Silver Eye.
The Fellowship Award recognizes a rising talent or established photographer from anywhere in the world, and the Keystone Award is given to an exceptional photographer living or making work in the state of Pennsylvania.
Fellowship Award: $1,000 cash prize
Keystone Award: $1,000 cash prize
Honorable Mentions: Four $500 prizes
This year's awards will be juried by a panel consisting of Sarah Meister, Executive Director of Aperture, Alisha B. Wormsley, an interdisciplinary artist, cultural producer, and 2022 Guggenheim Fellow in Fine Arts, and Efrem Zelony-Mindell, an independent curator, writer, and artist.
About the Jurors
Sarah Meister is the Executive Director of Aperture. She joined Aperture in May 2021, following more than twenty-five years at the Museum of Modern Art, New York. At MoMA, Sarah curated numerous exhibitions and produced many publications, including most recently Fotoclubismo: Brazilian Modernist Photography, 1946–1964 (2021) and Dorothea Lange: Words & Pictures (2020). She was the lead instructor for the online course Seeing Through Photographs, and co-director of the August Sander Project.
Alisha B. Wormsley is an interdisciplinary artist and cultural producer. Her work contributes to the imagining of the future of arts, science, and technology through the black womxn lens, challenging contemporary views of modern American life through whichever medium she feels is the best form of expression. In 2020, Wormsley launched Sibyls Shrine, an art residency for Black creative mothers. Wormsley's newest project, D.R.E.A.M. A Way to Afram, with longtime collaborator Li Harris, was awarded a 2022 Guggenheim Fellowship.
Efrem Zelony-Mindell is an independent curator, writer, and artist. Their curatorial endeavors include touring exhibition Witness, Primal Sight and newflesh, all of which were accompanied by critically acclaimed publications. They write about art and photography for numerous publications including DEAR DAVE magazine, Posture, VICE, HuffPost, Mossless, L'Oeil de la Photographie, and aCurator. They received their BFA at the School of Visual Arts, NY (2011), and are an MFA candidate at the University of Arkansas (2025).
What to Enter
-Work sample of twenty images or less
-One-page Artist's Statement in PDF format
-One Page Artist bio or CV in PDF format
-One page checklist that includes the file number, title, and date of all submitted images. You can see a sample checklist and image file names here.
You may submit up to 20 images, and up to a total of 30MB. Image files should be JPGs or a single PDF file. Images files must be titled with the image number (01-20) and the artists last name. For example: 02_smith.jpg
How to enter
Go to our online entry form to submit your work!
Fellowship Fees
$40 for one submission of 20 images
Full Guidelines/Eligibility/Terms & Conditions/FAQs
Further questions, contact Helen Trompeteler at helen@silvereye.org.
Previous Winners
Fellowship 22
Fellowship Award, Carla Liesching
Keystone Award, Eva Alcántara
Fellowship 21
Fellowship Award, Sasha Phyars-Burgess
Keystone Award, J Houston and Aleem Hurst
Fellowship 20
Fellowship Award, Rory Doyle
Keystone Award, Erik Hagen
Fellowship 19
Fellowship Award, Tim Carpenter
Keystone Award, Rebecca Arthur
Fellowship 18
Fellowship Award, Soohyun Kim
Keystone Award, Tamsen Wojtanowski
Fellowship 17
Fellowship Award, Kris Sanford
Keystone Award, Francis Crisafio
Fellowship 16
Fellowship Award, Ka-Man Tse
Keystone Award, Aaron Blum
Fellowship 15
Fellowship Award, Christopher Meerdo
Keystone Award, Matthew Conboy