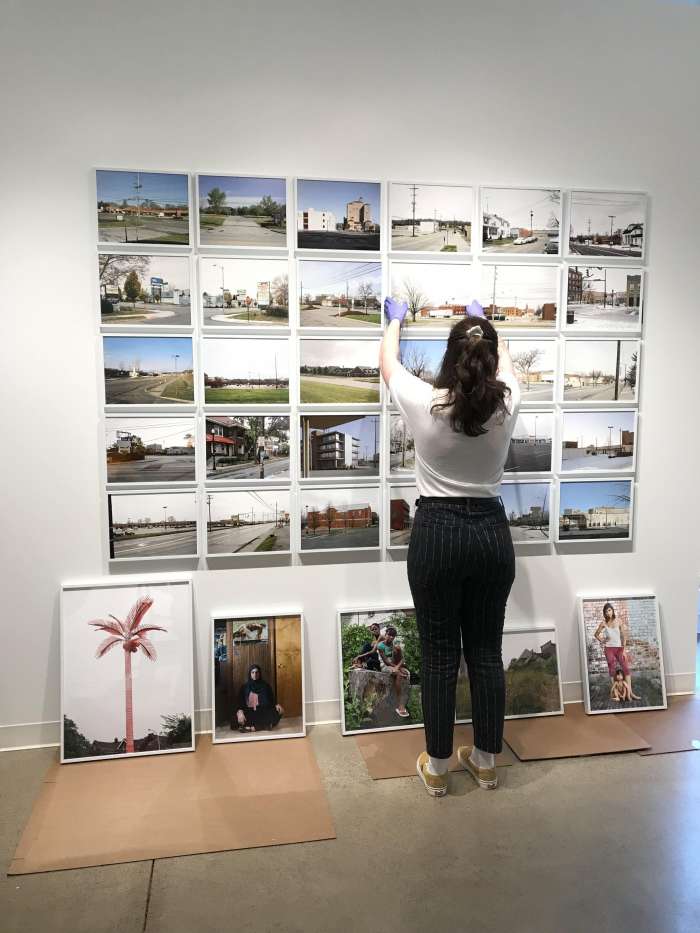 Job Opportunity
New Opportunities to Work With Us!
Silver Eye is excited to announce two new openings to work with our team! See below for information about the positions.
Work with the SPACE Coalition
Position Title: SPACE Coalition Coordinator
Status: Part-time, temporary, contractor
Hours: 32 hrs/month for 11 months
Salary: $40 per hour Applications due by Friday April 30th, 2021
SPACE (Small Pittsburgh Arts Coalition for Equity) is a mixture of nonprofits, collectives, and for-profit visual arts organizations throughout Pittsburgh. Over the next year SPACE will embark on strategic planning for the coalition to create a mission statement, develop shared goals for our coalition, plan collaborations, create a website, and launch a fellowship for future arts leaders.
SPACE is seeking a Coalition Coordinator to work with all eight member organizations, who will help with all aspects of strategic planning, coalition development, and fellowship planning and execution. Specifically, the Coalition Coordinator will facilitate communications between all the SPACE member organizations, arranging meetings, collecting data for reporting purposes, and organize and disseminate all SPACE records. The Coalition Coordinator will also be a primary point of contact for SPACE Fellows and will assist in all aspects of the project Fellowship.
Learn more about this position and how to apply
Rising Senior Undergraduates: Join the Silver Eye Team as a Scholar @ Silver Eye
Position: Scholar @ Silver Eye Status: Part-time, temporary, contractor /or/ federal work study /or/ independent study
Reports to: Assistant Curator
Hours: 8-10 hours per week for two semesters
Applications due by Friday May 31st, 2021
Scholars @ Silver Eye are college seniors with a demonstrated interest in photography, graphic design, arts education, art history, arts administration and museum studies, from Point Park University, the University of Pittsburgh, Carnegie Mellon University, or other Pittsburgh area universities who have been selected to participate in a year-long, intensive, work-based training program, at Silver Eye. The Scholars @ Silver Eye develop hands-on, fine art skills alongside curatorial and arts nonprofit management training. Our program provides an opportunity to learn about the operations of a non-profit art institution and work alongside an exciting range of emerging and mid-career artists.