PGH Photo Fair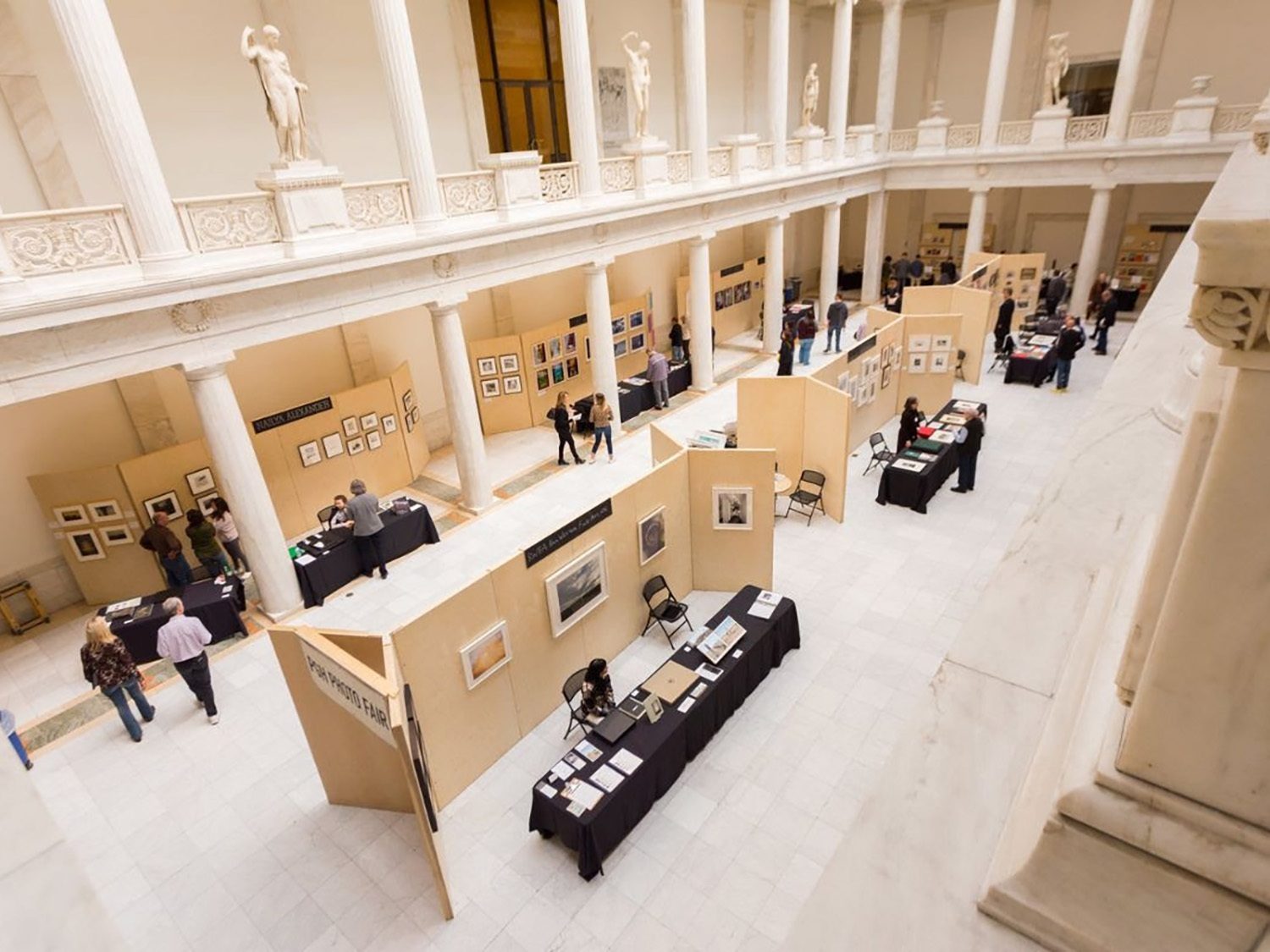 As of October 2022, Silver Eye Center for Photography has assumed stewardship of PGH Photo Fair's archives.
PGH Photo Fair closed after a ten-year run of producing Pittsburgh's first ongoing commercial fine art photography fair. Created by Evan Mirapaul, with Casey Droege joining later as a co-director, PGH Photo Fair brought commercial galleries from Chicago, Toronto, New York, Berlin, London, and elsewhere to Pittsburgh as well as leading organizations and projects, including Aperture and 10x10. The fair introduced Pittsburghers to the many possibilities of collecting photography by bringing these exhibitors alongside an exciting range of programing.The fair, held variously at the ACE Hotel in East Liberty, UnSmoke Systems in Braddock, and the Hall of Sculpture at the Carnegie Museum of Art, also produced a Speaker Series, public presentations by photographers and experts, as well as original essays and interviews. PGH Photo Fair created lasting connections between the exhibiting galleries and the fair's large public audience, as both joined together around collecting and appreciating historical and contemporary photography.
PGH Photo Fair's archive, including videos, text pieces, and records of activities, will be archived under the stewardship of Silver Eye Center for Photography, so that these talks and writings will be freely available for researchers and all audiences interested in photography. The material will remain on the PGH Photo Fair website which, for now, will be preserved in its final state. We are honored to be able to maintain this archive as Western PA's only nonprofit dedicated exclusively to photography.
Visit archived PGH Photo Fair website