Visit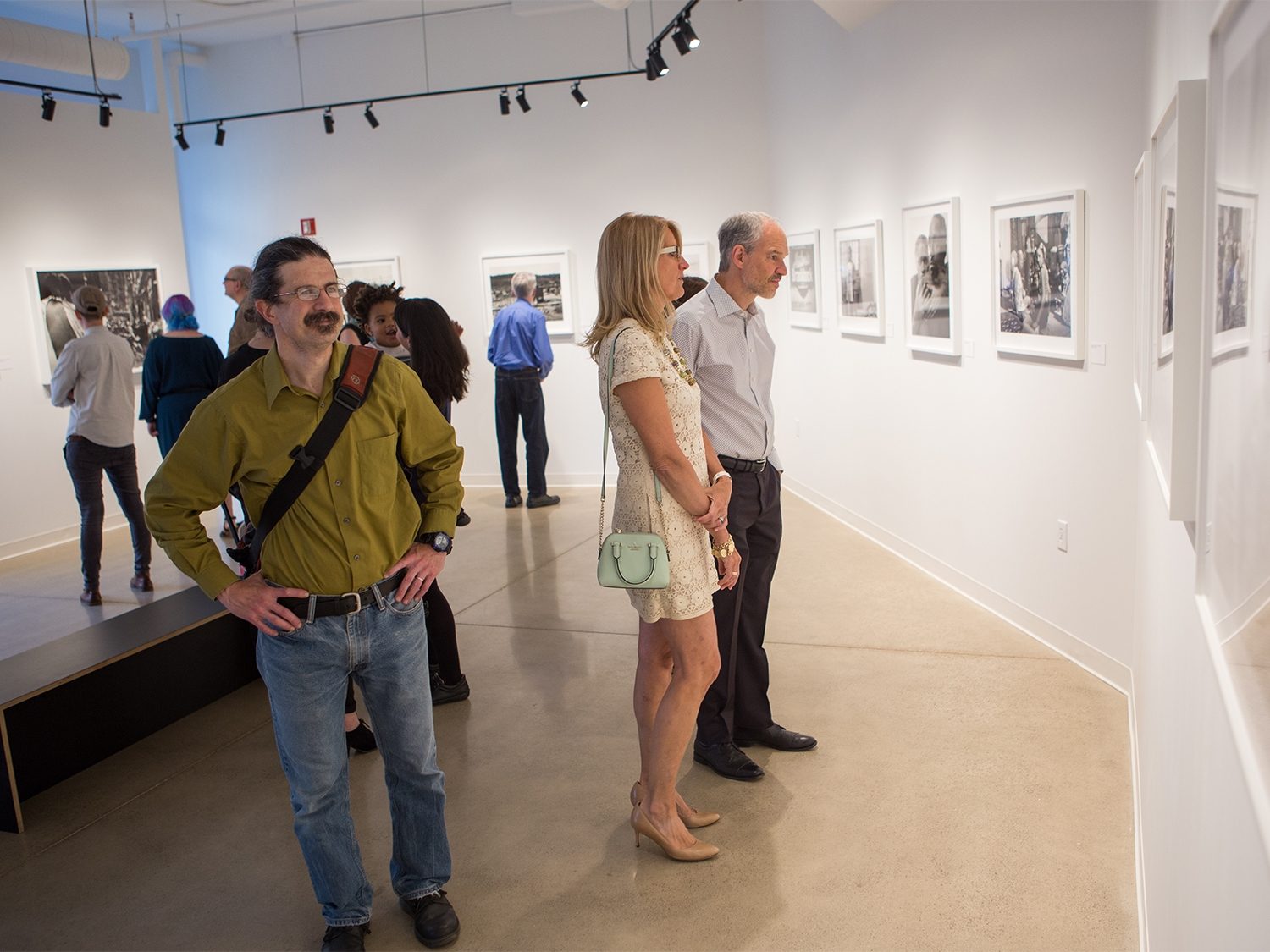 Location & Hours
Due to COVID we are open by appointment only. You can book you appointment here.
Silver Eye Center For Photography
4808 Penn Avenue, Pittsburgh, Pa 15224
Monday Closed
Tuesday 11:00 am - 6:00 pm
Wednesday 11:00 am - 6:00 pm
Thursday 11:00 am - 8:00 pm
Friday 11:00 am - 6:00 pm
Saturday 11:00 am - 5:00 pm
Sunday Closed
In between exhibitions, Silver Eye is closed to the public for installation. Please visit our exhibitions page for more information.
Lab @ Silver Eye
4828 Penn Avenue, Pittsburgh, Pa 15224
Lab hours are by appointment only, please visit our lab page for more information or to schedule an appointment.
Admission
Admission is free and open to the public, however donations are what make our exhibitions and programs possible, consider making a donation today.
School Visits & Group Tours
Silver Eye is happy to facilitate tours and activities for all kinds of groups from middle school to adults. Our guided discussion based tours are free and have an emphasis on learning to interpret images to build visual literacy. If you're a teacher or instructor, from middle to high school, and are interested in bringing your class here for a hands-on photography activity and exploration, we are happy to plan an event for you. Tell us about your group through our online form and plan your visit today!
Public Transit
Silver Eye is accessible by bus, with stops in both directions at Penn Avenue and Mathilda Street, right in front of the gallery.
Pubic Transit: Plan your trip with Port Authority.
Street Parking: Metered parking is available on Penn Avenue. Street meter hours are Mondays - Saturdays from 8:00 am - 6:00 pm.
Bike Parking: There are a number of bike racks located on Penn Avenue adjacent to Silver Eye's gallery.
Accessibility
Silver Eye is wheelchair accessible. If you wish to attend one of our programs, but need an accommodation such as ASL interpretation, large-print materials, or alternative digital formats, please contact our Accessibility Coordinator by email at kate@silvereye.org or call 412.431.1810, x1 at least 10 days prior to the event.
Some of our events are announced less than 10 days before the event. If this happens and you wish to attend, please contact us and we will make every effort to help you fully participate.
Penn Avenue Arts District
Silver Eye is located in the Penn Avenue Arts District in the Bloomfield-Garfield neighborhood. There are a number of unique and creative venues, galleries, and restaurants in the surrounding area to enhance your visit to Silver Eye. Visit pennavenue.org to plan your trip.
Unblurred First Fridays
Silver Eye is open late on the First Friday of each month for Unblurred, the Penn Avenue art crawl. Learn more about the upcoming First Friday here.