Rent our Space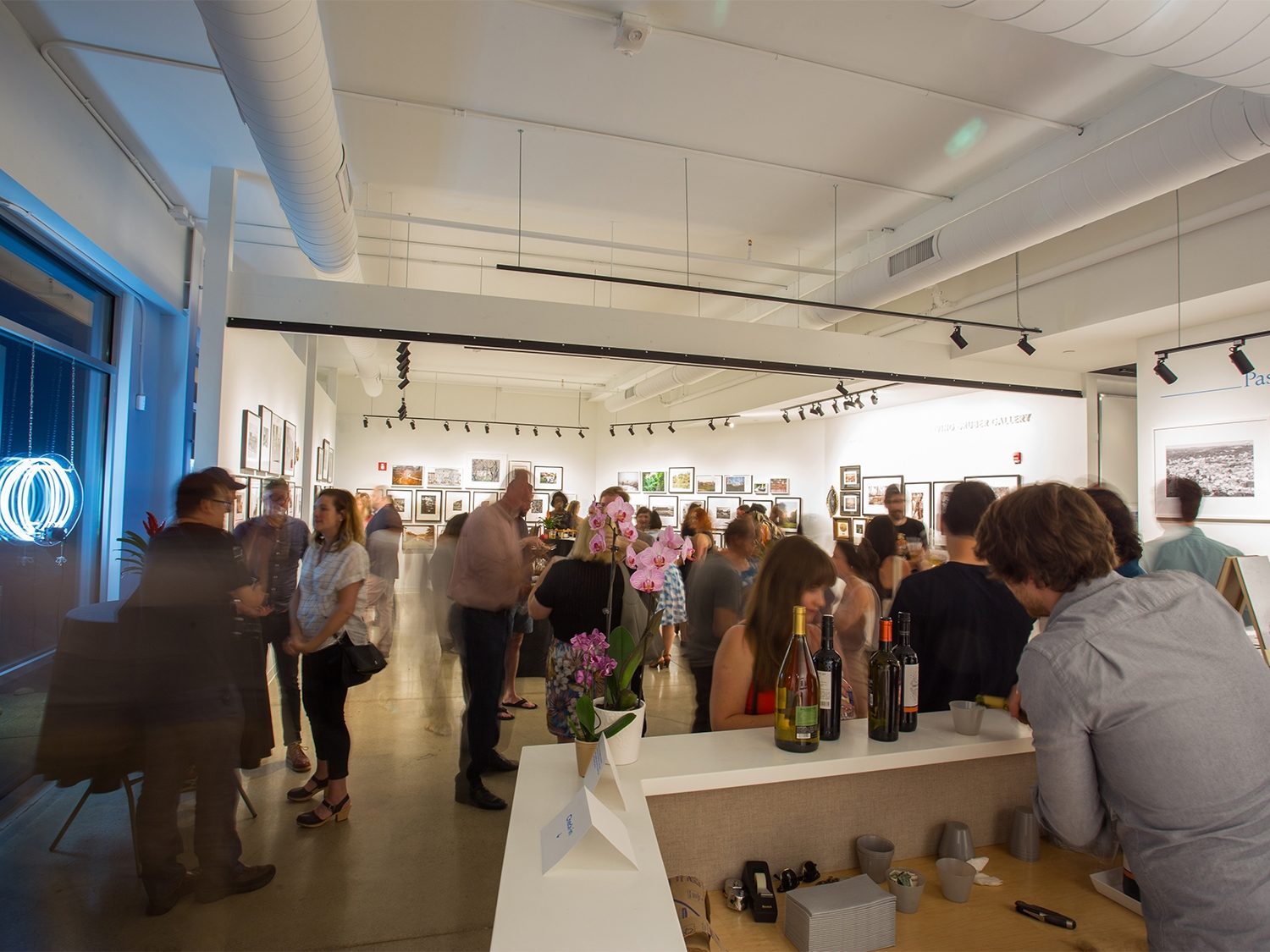 Facility
The Silver Eye Center for Photography offers a unique and memorable venue for corporate and private events for adult audiences. Host your meeting, party, or arts related reception at our exciting contemporary photography gallery. To get started with a rental request please complete our event rental form.
Our location in the Penn Avenue Arts District combines an intimate, contemporary setting with internationally acclaimed art exhibitions to create a distinctive ambience for entertaining your guests.
Silver Eye can accommodate approximately 75 guests for a cocktail reception, or approximately 30 guests for a seated event depending on the current exhibition and event space requirements.
Given the open floor plan and the fragile nature of our art installations, the facility is not appropriate for wedding receptions, dancing, or events for children. This facility is ideal for audiences with a strong interest in photography, creativity, design and art education. The art exhibitions cannot be changed or altered for rental events.
Rentals include tables, chairs, powerpoint projection, and a PA system. On street metered parking is available and free of charge after 6:00 pm.
Fees
The rental fee for the gallery is based on the size of your event:
Less than 15 people: $50 per hour
16-30 people: $75 per hour
31-50 people: $150 per hour
51 or more: $200 per hour
Contact us for full pricing details and rental policies
A non-refundable security deposit of 50% of your total rental is required to hold your date and is due with the signed contract. This deposit will be deducted from the final total of your rental. The remaining rental fee and copies of all insurance and licenses are due 10 days before your event
Policies
No smoking is permitted anywhere in the facility
Alcoholic beverages can be served as long as all the required insurance and licenses have been arranged for your event
Red wine and dark colored drinks are not permitted
Silver Eye has a non-restrictive catering clause
Tables and chairs are included in the rental rate quoted
No candles, adhesive labels, tape, or tags are allowed
Artworks may not be moved or altered
The gallery is not available for exhibition rentals
Contact
To get started with a rental request please complete our event rental form or call us at 412.431.1810.