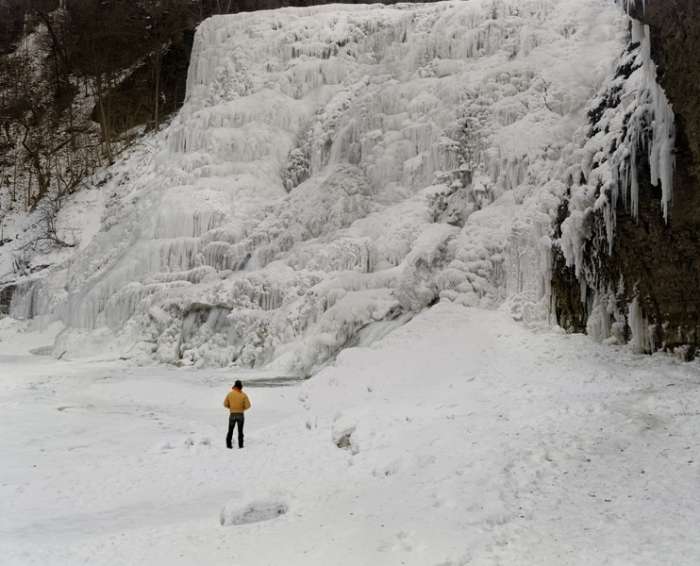 Nov 1 - January 10 Silver Eye Center for Photography
4808 Penn Avenue
Pittsburgh, PA 15224
Campaign
Annual Fund 2019
Dear Friend of Silver Eye,
I am writing to give my thanks to you for your investment in, and your passion for, art and photography. Because of you this has been another incredible year at Silver Eye.
Thanks to you we were able to bring thoughtful and cutting edge programming to our gallery with exhibitions, artists, and ideas you won't find anywhere else in our region. We created five original exhibitions while meaningfully supporting the careers of the outstanding emerging and mid-career artists we worked with.
We welcomed thousands of people into our gallery for crowded openings and artist talks, engaging discussions with school groups, rambunctious First Fridays with our community, and many quiet and contemplative afternoons spent with art. Thanks to you, these programs were free and open to all.
In 2020 we will continue to bring you fantastic exhibitions, artist talks, workshops, book fairs, publications, screenings, tours, and even more.
Most importantly you helped us to bring new, diverse, and urgent, voices into the conversation. These perspectives need to be seen, and we need your help.
Make 2019 another remarkable year for art and photography in Pittsburgh. Please make a donation to Silver Eye's 2019 Annual Fund today.
Giving to the Annual Fund supports the core of our mission: our exhibitions, our artists, and our educational programming.
Donations are fully tax deductible and gifts of $500 or more will receive a choice of a print from our Silver Eye Editions collection, featuring three new prints from 2019 Silver Eye artists.
Sincerely,
David Oresick
Executive Director
Image credit: Ahndraya Parlato, "Untitled", from the series, A Spectacle and Nothing Strange 2001-2010