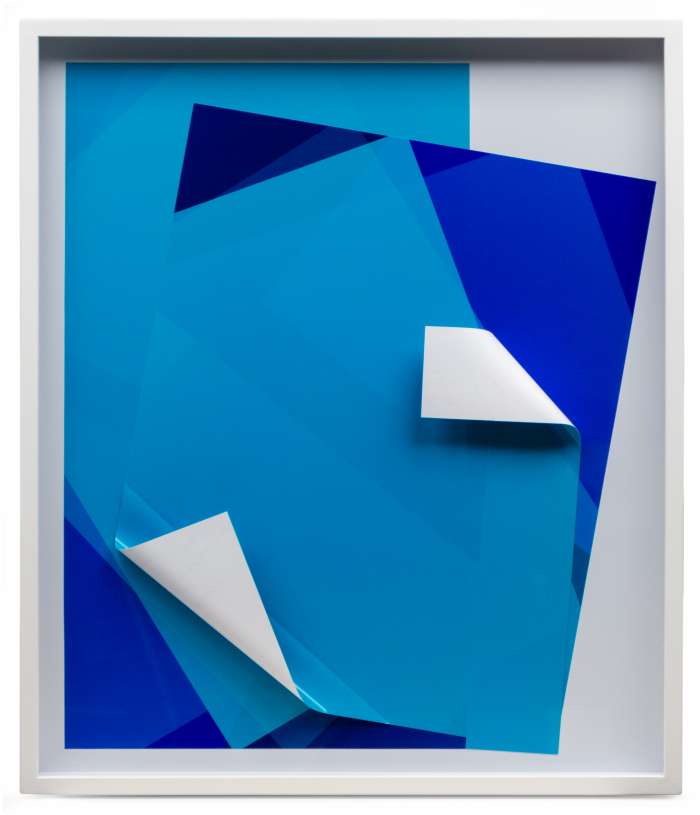 Thu, Mar 30, 2023,6:308 Silver Eye Center for Photography
4808 Penn Avenue
Pittsburgh, PA 15224 Free and open to all
Talk
In conversation with April Friges and Nicole Czapinski
Join artists April Friges and Nicole Czapinski as they discuss their practices and In Absolute Space and always arriving.
In Absolute Space is an exhibition which spans ten years of darkroom experimentation. April Friges creates work using photosensitive papers or traditional collodion wet plate techniques, utilizing light and chemistry. Her work connects with the history of mid-19th-century practices–tintypes, contact printing–while advancing their future by experimenting with new materials, technology, and site-specific installation.
always arriving presents new work by Nicole Czapinski, who explores illusions of perception through media including photography, collage, sculpture, and video.
Doors open at 6.30pm to explore the exhibitions and the conversation begins at 7.00pm.
Participating Artists
April Friges (b. 1981, Lorain, Ohio) artwork is made in various analog photographic darkroom settings, utilizing light and chemistry as the foundation for their exposure, without the use of a camera.  She then applies three-dimensional construct methods with the material, such as assembling and sculpting the photographic prints, or working with heavy duty sheet metal tools to form her tintypes. Subsequently, the fragility of the darkroom papers and the rigidness of the aluminum plates employ a playful dialogue within contemporary photographic practices, such as expressing the object-ness and material aspects of the medium. Her works relate image, object, and perception to demonstrate how these theoretical concepts are central to the field. Friges received her MFA in studio art from The University of California, Irvine, and is associate professor at Point Park University in Pittsburgh, PA. She has been teaching higher education lens-based courses for over fifteen years.

Her work has been included in venues such as LAXART, The Spencer Museum of Art, MOCAD, AIPAD, FilterPhoto and PGH Photo Fair. Permanent public and private collections include The Museum of Contemporary Photography, BNY Mellon and the Duane Michals Estate. Friges' work can also be found at Stephen Bulger Gallery in Toronto. 

Nicole Czapinski is an interdisciplinary artist from Pittsburgh, PA. By using simple materials her work explores illusions within perception through photo collage, scanner technology, video, sculpture, and a series of thread drawings. Since receiving a BA from Bennington College in 2006, her work has been shown nationally. Recent solo exhibitions include The Westmoreland Museum of American Art, Burlington City Arts, and the Vermont Studio Center. She is looking forward to a collaborative exhibition with Centa Schumacher opening at Associated Artists of Pittsburgh in September 2023.