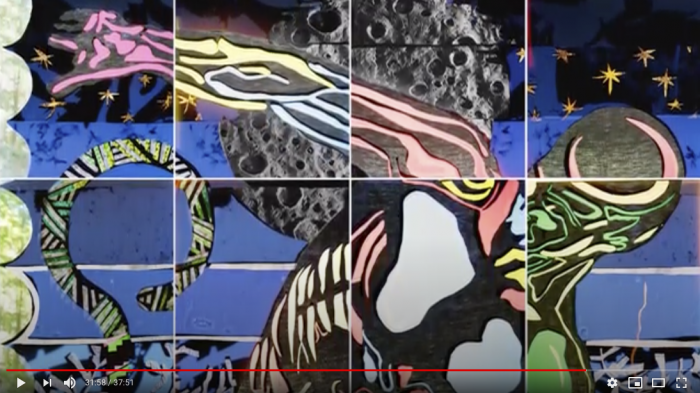 Friday, May 8th, 2020 Vol. 7
Studio Visits W/ Silver Eye
Dan Boardman
Studio Visits w/ Silver Eye is a series of conversational, virtual studio and exhibition visits with artists from our community and beyond. In this episode Dan Boardman speaks about the pleasures of I Spy books, the habits of Highly Effective People, and why he's driven to keep adding new layers of complexity to his practice.
Studio Visits w/ Silver Eye is hosted by Executive Director, David Oresick.
Listen as a podcast on Apple Podcasts or Spotify!
Studio Visit Citations & Footnotes
Walter Wick is an American artist and photographer best known for the elaborate images in the children's picture book, search-and-find series, I Spy. These books use a combination of props, sets, and lighting to create an immersive scene, accompanied by riddles and clues written by Jean Marzollo.
Sean Downey is an American painter who incorporates a wide array of source material and imagery in his work. Downey's paintings often appear surreal and chaotic, using visual juxtaposition to complicate and undermine traditional narrative presentations.
John Divola is a contemporary American photographer whose work cuts across boundaries of documentary photography, conceptual practice, performance and installation. In this interview, Dan Boardman mentions the influence of Divola's series Vandalism, in which the artist would set up temporary studios in dilapidated California houses, and using spray paint, string and cardboard, would vandalized their interiors with abstract, graphic graffiti, before photographing them in stark black and white.
In the 1940's, Henri Matisse was diagnosed with cancer and following surgery for his illness, began using a wheelchair. Instead of this event hindering his creative practice, Matisse began creating cut paper collages, often on an enormous scale, called gouaches découpés. In 2014, MoMA opened Henri Matisse: The Cut-Outs, the largest and most extensive presentation of the cut-outs ever mounted.
7 Habits of Highly Effective People is a business and self-help book written by Stephen Covey, first published in 1989. This best-selling book outlines Covey's belief that the way we see the world is entirely based on our own perceptions, and if we want to change a given situation, we must change ourselves, and in order to change ourselves, we must be able to change our perceptions.