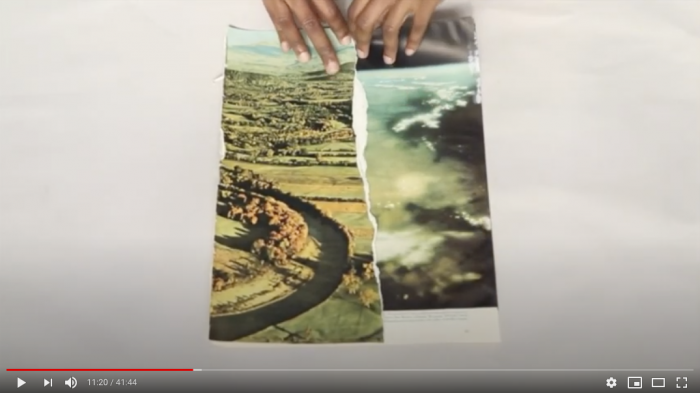 Friday, June 5th, 2020 Vol. 9
Studio Visits W/ Silver Eye
Dionne Lee
Studio Visits w/ Silver Eye is a series of conversational, virtual studio and exhibition visits with artists from our community and beyond. In this episode, Dionne Lee speaks about how she fell in love with the natural world, why she's fascinated by wilderness survival techniques, and how quarantine has altered her art making. Studio Visits w/ Silver Eye is hosted by Executive Director, David Oresick.
Listen as a podcast on Apple Podcasts or Spotify!
Farming While Black is a 2018 publication by Leah Penniman, the Founding Co-Director of Soul Fire Farm in Grafton, NY. The book serves as a kind of "how to" guide for African-heritage farmers and growers, seeking to reclaim their dignity and historical legacies as agriculturists. Throughout the book, attention is paid to the specific, distinct and technical contributions of African-heritage people to sustainable agriculture.
The World We Live In was a thirteen chapter sciences series published by Life Magazine from December 8, 1952 to December 20, 1954. The chapters used photography and illustrations to discuss the history of the earth's land, oceans, flora, fauna, as well as the cosmos.
Participating Artist
Dionne Lee (b. 1988) received her MFA from California College of the Arts in 2017. Her practice is based in photography, collage, and video, and engages ideas of power and racial histories in relation to the American landscape. Lee's work has been exhibited at Aperture Foundation and the school of the International Center of Photography in New York City; Aggregate Space and LAND AND SEA in Oakland, San Francisco Arts Commission, and Root Division in San Francisco. In 2016 Dionne was awarded the Barclay Simpson Award and was a Graduate Fellow at Anderson Ranch Arts Center. She currently lives and works in Oakland, CA.