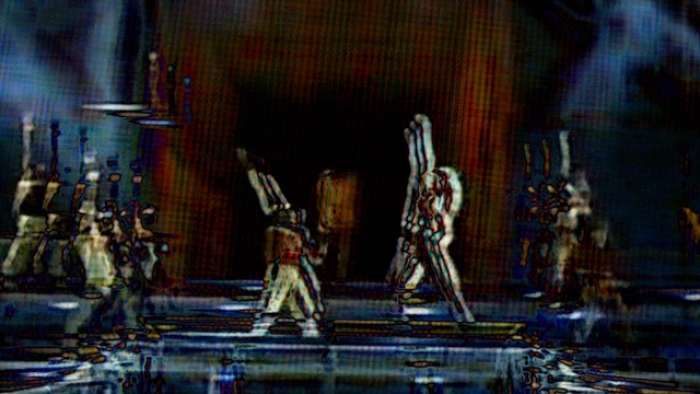 Tue, Oct 22, 2019,7 Silver Eye Center for Photography
4808 Penn Avenue
Pittsburgh, PA 15224 Free and Open to the Public
$10 Suggested Donation
Channel Silver Eye
Dust in the Wind: 7 Films by Michael Robinson
Join us for an evening of film and video art by Los Angeles based artist Michael Robinson. Robinson is a film and video artist whose work explores the joys and dangers of mediated experience. Borrowing the formal skins of structural film, the emotional cues of pop songs and employing a woozy toggling of public and personal memory, his work strives to cultivate new resonances between seemingly disparate elements, harnessing the surface connotations of specific landscapes, television shows, texts, songs and sounds as psychological triggers, ripe for reconfiguration.
Screening Program:
Mad Ladders (10min, 2015)
The General Returns From One Place to Another (10.5 min, 2006)
Hold Me Now (5min, 2008)
The Dark, Krystle (9.5 min, 2013)
Onward Lossless Follows (17min, 2017)
Line Describing Your Mom (6min, 2011)
These Hammers Don't Hurt Us (13min, 2010)
Image Credit: Still from, Mad Ladders (10min, 2015)
Participating Artist
Michael Robinson (b.1981) is a film, video and collage artist whose work explores the joys and dangers of mediated experience, riding the fine lines between humor and terror, nostalgia and contempt, ecstasy and hysteria.

His work has screened in both solo and group shows at a variety of festivals, museums, and galleries including The 2012 Whitney Biennial, The International Film Festival Rotterdam, The Austrian Film Museum, London's National Portrait Gallery, The New York Film Festival, The Walker Art Center, Berlinale, MoMA P.S.1, The London BFI Film Festival, REDCAT Los Angeles, The Wexner Center for the Arts, The Sundance Film Festival, Anthology Film Archives, Tate Modern, Media City, The Yerba Buena Center for the Arts, The Images Festival, The Ann Arbor Film Festival, and the Toronto, San Francisco, Melbourne, Leeds, Vienna, Singapore, Rio de Janeiro and Hong Kong International Film Festivals.