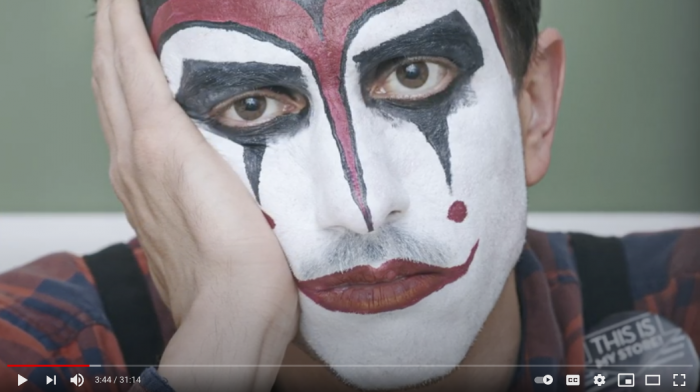 Monday, February 1st, 2021 Volume 14
Studio Visits W/ Silver Eye
Erik Hagen
Studio Visits w/ Silver Eye is a series of conversational, virtual studio and exhibition visits with artists from our community and beyond. In this episode, Erik Hagen talks about his how photographs can tell the stories of people working in the service industry, how COVID-19 has changed his work, and how one can retain their humanity when caught between the ravenous desires of a giant corporation and an endless stream of customers. Studio Visits w/ Silver Eye is hosted by Executive Director, David Oresick.
Listen as a podcast on Apple Podcasts or Spotify!
Studio Visit Citations & Footnotes
David Bird is a composer and multimedia artist based in New York City. His work explores the dramatic potential of electroacoustic and multimedia environments, often highlighting the relationships between technology and the individual.
Participating Artist
Erik Hagen (b. 1985) explores the physical and psychological landscapes of low-wage service workers through personal documentary, staged photographs, and narrative text. The images—made during the artist's time working those same jobs—examine sense of self, inner monologue, and the monotony of daily life.

Hagen received his Master of Fine Arts from the University of Hartford, and has been awarded the Silver Eye Center for Photography Keystone Fellowship (2020) and the Hannes Wanderer Award (2019). His book They Name a Street After Him_, based on his experience driving a taxi in Los Angeles was published as part of the Penumbra Foundation Risograph Print & Publication Residency (2021). He is originally from the Gulf Coast of Florida and currently lives in Lancaster, PA.