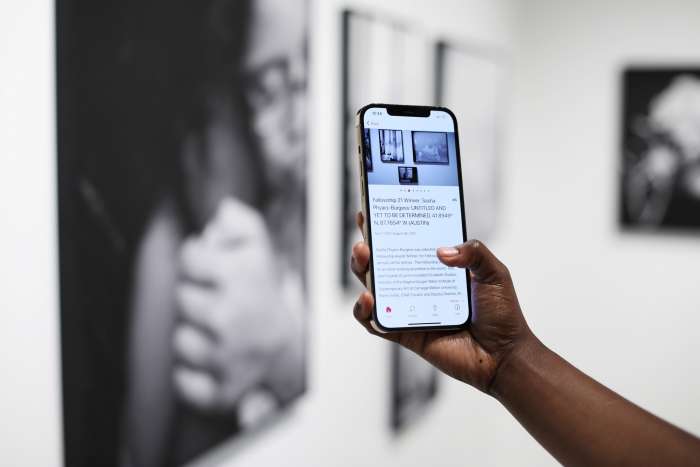 News
Explore Silver Eye on the Bloomberg Connects App
Explore Silver Eye from anywhere, anytime with Bloomberg Connects, a free digital guide to accessing and engaging with all of our exhibitions and programming. 
The app is a new way for Silver Eye to share our program with a wide audience, making our digital content available from anywhere. This interactive gallery experience provides access to information about the works on view in our exhibitions, as well as audio and video content like Studio Visits w/ Silver Eye, our in-depth series of conversations with artists, or Community Perspectives, where we get to share unique responses to works of art from a wide range of voices in our community. 
Explore our educational offerings online, including an archive of gallery and education guides, and updated information from the Silver Eye Institute's series of virtual workshops.
Download the app and start exploring today - it is available for both iOS and Android via the Apple App and Google Play Stores.