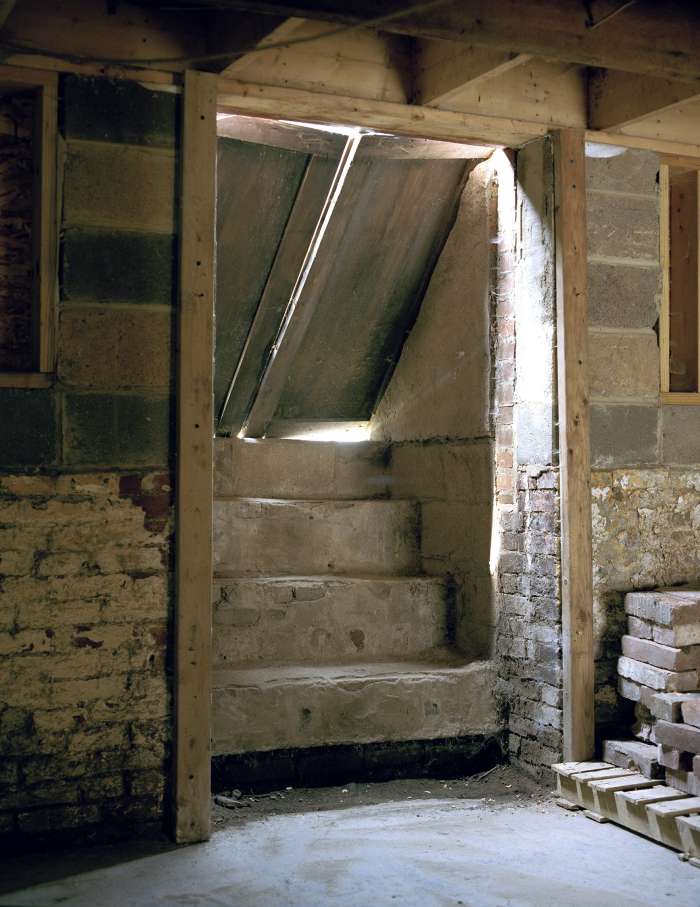 Fri, Dec 2, 2022,69 Silver Eye Center for Photography
4808 Penn Avenue
Pittsburgh, PA 15224
Free and open to the public
Suggested donation $5
Opening
Exhibitions Opening: Hannah Price + Zeal Eva
Join us from 6pm-9pm on Friday December 2nd during Unblurred for the opening of the exhibitions, Still Standing and Gentle Landing. These exhibitions will be on view at Silver Eye from December 2nd, 2022 through February 10th, 2023.
Silver Eye is honored to present Still Standing by Hannah Price, made while an African American Cultural Heritage Action Fund Fellow with the National Trust for Historic Preservation. Whether honoring Black cultural figures or supporting Black centers of creativity, the Trust brings attention to the importance of historical memory and cultural continuity.
Price documented the restoration of historic buildings in the Hill District and Homewood neighborhoods of Pittsburgh. These included the August Wilson House, the National Negro Opera Company House, and the New Granada Theater. Still Standing includes Price's portraits of people living in the communities around these landmarks today. These portraits reflect that these structures exist in thriving communities whose heritage inspires the creative life of the Hill District and Homewood now and in the future.
Zeal Eva's Gentle Landing is a small step in the journey towards self-actualization for the artist who has found herself these past five years in a search for home, while actively finding moments of pause, peace, and humanity in the everyday and the "what's next?"
Participating Artists
Raised in Fort Collins, Colorado, Hannah Price is a photographic artist and filmmaker primarily interested in documenting relationships, race politics, social perception and misperception. Price is internationally known for her project City of Brotherly Love (2009-2012), a series of photographs of the men who catcalled her on the streets of Philadelphia. In 2014, Price graduated from the Yale School of Art MFA Photography program, receiving the Richard Benson Prize for excellence in photography. Over the past eight years, Price's photos have been displayed in several cities across the United States, with a few residing in the permanent collection of the Philadelphia Museum of Art.

Zeal Eva is a visual storyteller who celebrates Black experience through her artworks that bring to life a nostalgic feeling of home. Originally from Bethlehem, Pennsylvania, Zeal Eva's work is deeply rooted in personal history and the histories of the communities in which she navigates. Through photography, painting, illustration, sculpture, and curation, she explores the intersections of the natural world and the built environment to highlight shared experiences, document the present, and look towards the future.