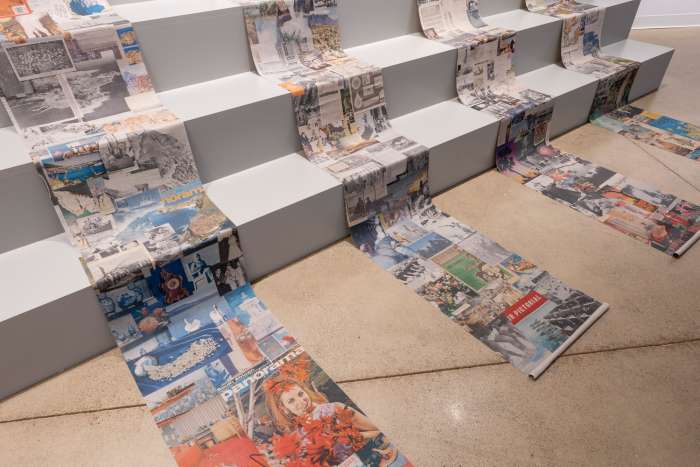 Thu, Jul 14, 2022,67 Online
Talk
Fellowship 22 Conversations: Dylan Everett, Steph Foster, Carla Liesching
Join artists Dylan Everett, Steph Foster, and Carla Liesching in conversation with Silver Eye! Each artist will share their projects from Fellowship 22. Leo Hsu and Helen Trompeteler will lead a conversation with the artists on their creative approaches and ideas explored by the work discussed. Dylan Everett, Steph Foster, and Carla Liesching are artists interested in exploring ideas around representation, elevating underrepresented histories, and examining systems of power. Following each of the artists' presentations, there will be an opportunity for questions and open discussion among attendees to share their perspectives. This event is the second in a two-part series of conversations with Fellowship 22 artists.
Please join the event by using the Zoom link below at 6.00pm EDT.
Meeting ID: 814 4778 9210 Passcode: 118314
Participating Artists
Carla Liesching is a South African interdisciplinary artist working across photography, writing, collage, sculpture, bookmaking and design. Grounded in experiences growing up in apartheid South Africa, her work considers the intersections of representation, knowledge and power—with a focus on colonial histories and enduring constructions of race and geography.

Steph Foster is an interdisciplinary artist specializing in photography, with interests in video, installations, music, digital fabrication, sculpture and performance. His work combines sound and music with visual media to tell stories of mass incarceration and reconciliation within urban communities.

Dylan Everett is an artist/photographer working with still life and photo collage. He received an MFA in Photography from the Rhode Island School of Design in 2019, and a BA in Visual Art from Brown University in 2016. In 2021, his work was shown in a solo exhibition at the Griffin Museum of Photography (Winchester, MA) and in a virtual solo exhibition at Shelter in Place Gallery (Boston, MA).