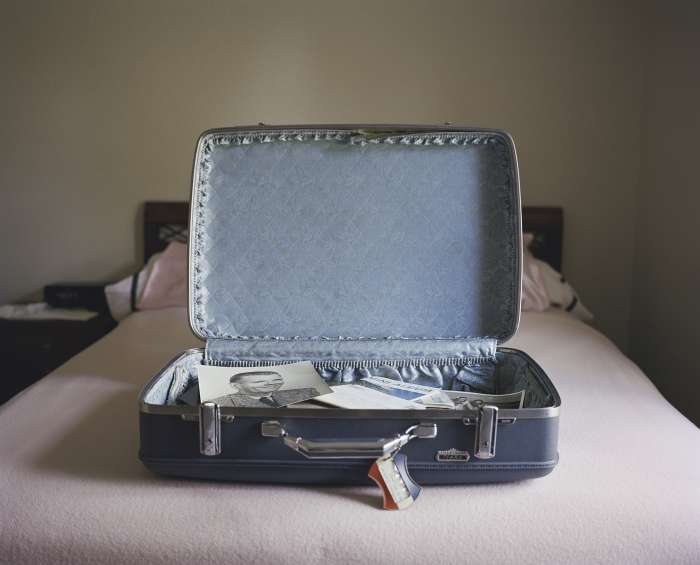 Oct 17–Nov 7, 2023 Online $240.00
Workshop
From the Personal to the Universal
From the Personal to the Universal mines participants personal life and photo work to explore themes of family, identity, personal archives, and storytelling through photography led by the artist Sara Macel. This online workshop will begin with a presentation of Sara's own work dealing with these themes, and then lead participants in fine-tuning their own existing photo projects on related themes to find visual strategies and communal narratives to better connect with audiences. Participants will meeting in group and private meetings with Sara. The workshop will close with a group critique for participants to present their works-in-progress and leave with new ideas and a game plan for both how to finish their photo series and where it may find an audience.
Workshop Schedule
Week 1: Tuesday, October 17th, 6-8pm: Introduction and Artist Inspiration Assignment
In this first meeting, Sara will share her work while discussing her process. You will learn her strategies for brainstorming, how she gives shape to her projects, and how to find universal themes in personal work. Then, she will give participants prompts to help define existing personal projects or discover a new project that only you can explore.
Week 2: Tuesday, October 24th, 6-8pm: Group Discussion - Review Assignment Project Focus
We will discuss and/or view participants' projects together, paying special attention to the visual form, narrative structure, and next steps towards reaching your goals. Participants will examine what are the major themes of the work, what needs more focus, how to approach potential challenges, and unconventional ways of making their project unique and timely. Sara will assign individualized assignments to each participant based on how far along they are in their process.
Week 3: Tuesday, October 31st, 6-8pm: Individual Feedback Meetings
We will schedule individual meetings to discuss your projects together. In this meeting, Sara will give personalized feedback on sequencing and editing, give you her advice on how to finalize your project and find your audience, and discuss potential venues and/or publishers to approach when you're ready.
Week 4: Tuesday, November 7th, 6-8pm: Group Feedback and Discussion
We will share our projects with one another and discuss our progress and goals for the future. Some projects will feel complete, while others will be the beginnings of new or larger projects.
Participating Artist
Sara Macel (b. 1981 Houston, TX) is an artist and photographer based in Queens, NY. She received her BFA in Photography + Imaging from NYU (2003) and her MFA in Photography, Video & Related Media from the School of Visual Arts (2011). Macel is currently the Photography Program Coordinator and Photography Instructor at the State University of New York (SUNY) Rockland Community College. Her photographic work is narratively-based and often deals with themes of the archive, family, memory, place and time.

Macel's work has been internationally exhibited and is in various private collections, including the Museum of Fine Arts Houston, Cleveland Museum of Art, Harry Ransom Center, and the Center for Photography at Woodstock. Sara was named one of PDN's 30 Photographers to Watch in 2015. She is a recipient of the Individual Photographer's Fellowship Grant from the Aaron Siskind Foundation and was an artist-in-residence at Light Work in Syracuse, NY in 2017.

Her first monograph, May the Road Rise to Meet You (Daylight Books), was named one of PDN's best photo books of the year. A traveling exhibition of that work was shown in solo shows around the country. Her new series What Did the Deep Sea Say received an Editor's Choice award at CENTER Santa Fe and is out now from Kehrer Verlag.