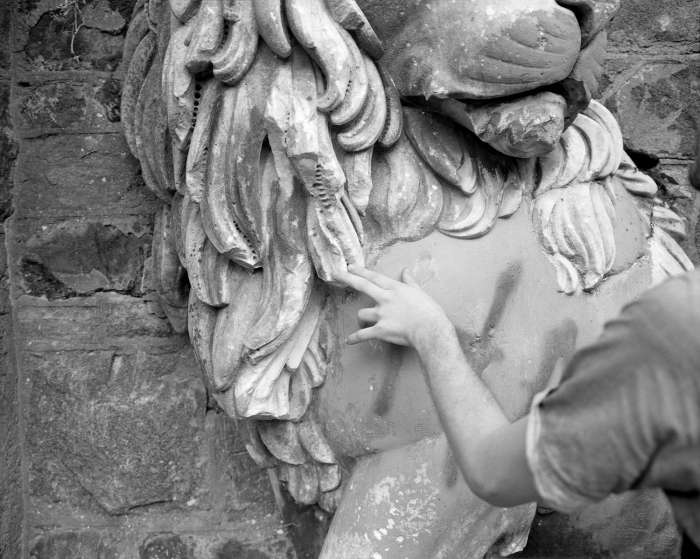 Thu, Jan 31, 2019,7 Silver Eye Center for Photography
4808 Penn Avenue
Pittsburgh, PA 15224 Free and Open to the Public
Or Pay What You Like
Talk
Gothic Fictions Artists in Conversation
Join us a conversation with Gothic Fictions exhibiting artists Dylan Hausthor and Rory Mulligan. Hausthor will discuss his project Past the Pond, Setting Fires, takes place in a verdant and isolated New England forest. On the surface this forest appears innocuous, but it holds horrible things in its depths. Rory Mulligan will discuss his new series Sam I Am, which looks at a history of violence in the Hudson River Valley in Upstate New York and draws its influence from dark tales. From the fiction of Washington Irving and John Cheever, to the real life horror of the Son of Sam murders. Curator and Silver Eye Director will share insights into Tereza Zelenkova's series The Essential Solitude.
Participating Artists
Dylan Hausthor (b. 1993) was raised in southern Vermont. His work has been exhibited and showcased nationally and internationally by Film Festivals, the Anamorphosis Prize, Photocopy Club, Humble Arts Foundation and select galleries. After graduating with his BFA from the Maine College of Art, he founded the art book publishing project Wilt Press in the Spring of 2015 and currently works as a bookmaker, photographer, and chief editor of Wilt Magazine from a small island in Maine.

Rory Mulligan (b.1984) received a BA from Fordham University and a MFA from Yale University in 2010 where he was awarded the Ward Cheney Memorial Award. His work has been exhibited both nationally and internationally and is included in the permanent collection of the Philadelphia Museum of Art. Mulligan's work has been published by J&L Books and Blind Spot Magazine.