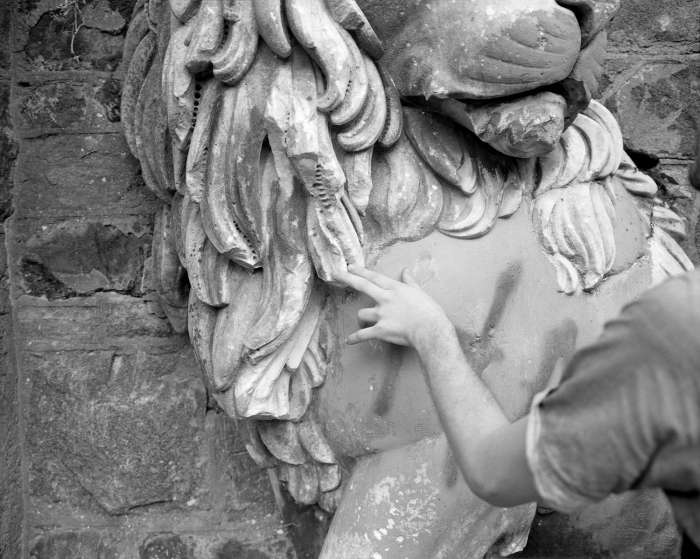 Thu, Jan 31, 2019,7 Silver Eye Center for Photography
4808 Penn Avenue
Pittsburgh, PA 15224 Free and Open to the Public
Or Pay What You Like
Talk
Gothic Fictions Artists in Conversation
Join us a conversation with Gothic Fictions exhibiting artists Dylan Hausthor and Rory Mulligan. Hausthor will discuss his project Past the Pond, Setting Fires, takes place in a verdant and isolated New England forest. On the surface this forest appears innocuous, but it holds horrible things in its depths. Rory Mulligan will discuss his new series Sam I Am, which looks at a history of violence in the Hudson River Valley in Upstate New York and draws its influence from dark tales. From the fiction of Washington Irving and John Cheever, to the real life horror of the Son of Sam murders. Curator and Silver Eye Director will share insights into Tereza Zelenkova's series The Essential Solitude.
Participating Artists
Dylan Haustor received their BFA from Maine College of Art and MFA from Yale University where they were awarded the John Ferguson Weir Award. Their work has been showcased nationally and internationally by the Aperture Foundation, British Journal of Photography, Photo District News, PHMuseum, Vice, Gomma, World Press Photo, LensCulture, Vogue, and in the permanent collection of the library at the Museum of Modern Art. They are a 2019 recipient of the Nancy Graves Grant for Visual Artists, runner-up for the Aperture Portfolio Prize, nominated for Prix Pictet 2021, a recipient of the Ellis-Beauregard Fellowship and Residency, and the winner of Burn Magazine's Emerging Photographer's Fund. Dylan founded Will Press, an art publication, in 2015, released their first trade edition monograph with Void Photo in 2019 with their collaborator Paul Guilmoth, and currently works as a farmer.

Rory Mulligan (b.1984) received a BA from Fordham University and a MFA from Yale University in 2010 where he was awarded the Ward Cheney Memorial Award. His work has been exhibited both nationally and internationally and is included in the permanent collection of the Philadelphia Museum of Art. Mulligan's work has been published by J&L Books and Blind Spot Magazine.