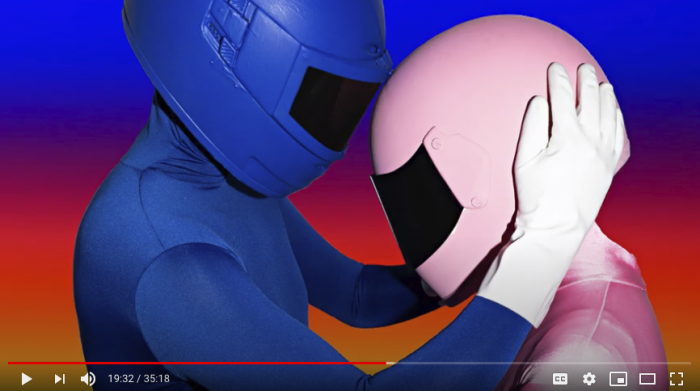 Friday, April 24th, 2020 Volume 5
Studio Visits W/ Silver Eye
Jacob Haupt
Studio Visits w/ Silver Eye is a series of conversational, virtual studio and exhibition visits with artists from our community and beyond. In this episode Jacob Haupt speaks about several of his latest projects, working with family in his photographs, and the influence of graphic novels on his work. Studio Visits w/ Silver Eye is hosted by Executive Director, David Oresick.
Listen as a podcast on Apple Podcasts or Spotify!
Studio Visit Citations & Footnotes
Infinity Gate project with Noah Jackson
The Super Sentai Series was a Japanese superhero television show, best known in North America as the source material for the popular Power Rangers franchise.
Ralph Eugeune Meatyard was an American photographer known for his enigmatic portraits, which often incorporated his family and friends wearing latex masks and used props such as dolls. His images often experimented with a lack of focus, slow shutter speed, and multiple exposures, producing images that sit between hilarity and anxiety.
Larry Sultan was an American photographer whose work often blended elements of staged photography and documentary, evoking psychological images which commented on suburban family life. His book, Pictures from Home, used family snapshots and stills from home movies alongside his own photographs of his own aging parents.
Harry Callahan was an American photographer who once stated that his work could be grouped into three categories, "Nature, Buildings and People". His wife Elenor Callahan was a constant subject throughout each of these genres of images, and appears in many of his most well known images.