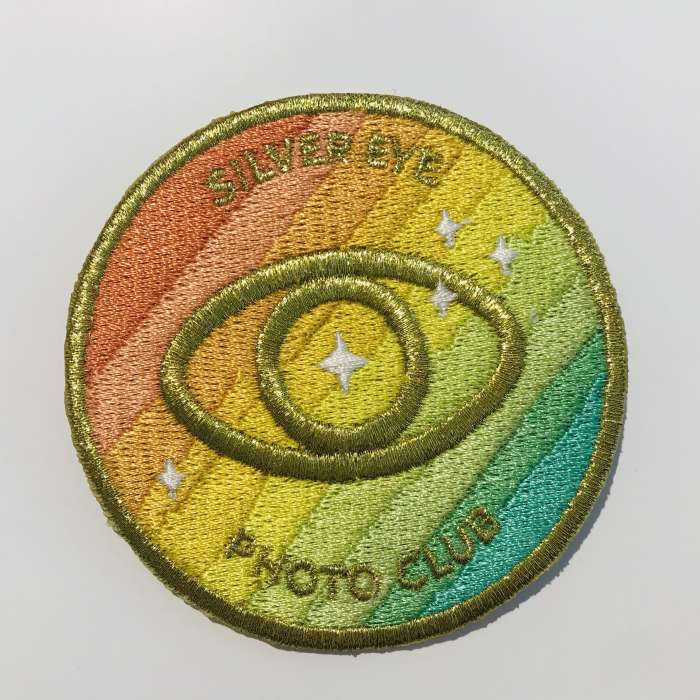 Join any time! $500 or more
Join Today!
Silver Eye Photo Club
dig deep / champion art / have fun
The Silver Eye Photo Club loves to connect with photography through deep, personal–and fun!–experiences.
The Photo Club meets five times each year to share a drink and bite (when we can) and visit artists' studios for frank conversations, go on candid exhibition tours with curators - sometimes even before they open to the public - and other events that explore photography's big ideas in ways that are meaningful, intimate, and accessible. Plus all Photo Club members get a sweet embroidered patch designed by Elana Schlenker!
Become a member with a gift of $500 or more to Silver Eye.
Exclusive Photo Club Opportunities!
Photo Club Field Trip: Alisha B. Wormsley at Concept Art Gallery
Wednesday 23 February, 5.30pm
1031 South Braddock Avenue
Pittsburgh, PA 15218
Join artist Alisha B. Wormsley for a tour of her exhibition "Remnants of an Advanced Technology" at Concept Art Gallery. Alisha B. Wormsley is an interdisciplinary artist and cultural producer. Her work is about collective memory and the synchronicity of time, specifically through the stories of women of color. This exhibition foregrounds Wormsley's celebrated engagements with Black futurism—a genre of reimagining Black life often with a futuristic aesthetic. The exhibition features a range of mediums including stained glass sculpture, photo collage on textiles, video and more.
Wine and refreshments from 5.30, exhibition tour begins at 6.00pm.
Photo Club Field Trip: Melissa Catanese and Ed Panar at Spaces Corners
Thursday 14 April, 6.00pm
1721 Lowrie Street
Pittsburgh, PA 15212
Join artists Melissa Catanese and Ed Panar for a discussion of their own practices and the programs of Spaces Corners. Founded in 2011, Spaces Corners is a studio and project space that serves as an experimental platform to educate and engage the public on important global trends in contemporary photography through a carefully curated bookshop, book exhibitions, presentations and workshops. In 2013, Spaces Corners launched an imprint to further collaborate with artists, institutions and collections.