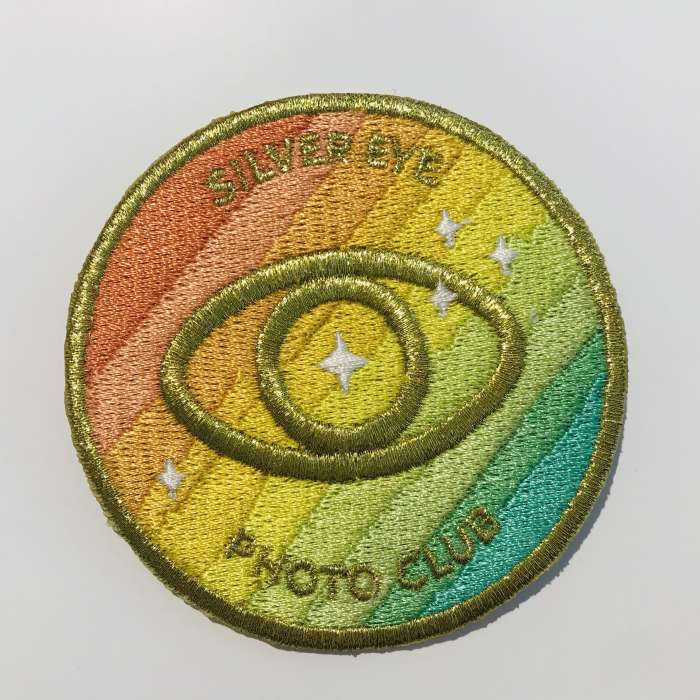 Join any time! $500 or more
Join Today!
Silver Eye Photo Club
dig deep / champion art / have fun
The Silver Eye Photo Club loves to connect with photography through deep, personal–and fun!–experiences.
The Photo Club meets five times each year to share a drink and bite (when we can) and visit artists' studios for frank conversations, go on candid exhibition tours with curators - sometimes even before they open to the public - and other events that explore photography's big ideas in ways that are meaningful, intimate, and accessible. Plus all Photo Club members get a sweet embroidered patch designed by Elana Schlenker!
Become a member with a gift of $500 or more to Silver Eye.
Exclusive Photo Club Opportunities!
Photo Club Holiday Party
December 16th, 6-8pm, Silver Eye
To end our first year of Silver Eye Photo Club we are hosting a special Photo Club Holiday Party! Mix and mingle with your fellow Photo Club members, Radial Survey Artists and curators, and enjoy food and drinks as we toast another incredible year at Silver Eye. At 7pm Silver Eye's Executive Director, David Oresick, will lead an informal curator's tour of the exhibition with local gallerist, Lexi Bishop. David will discuss the story behind all the amazing works on view and Lexi will share her thoughts as an art lover/expert/gallerist/collector. Please RSVP here if you can join us for the event!