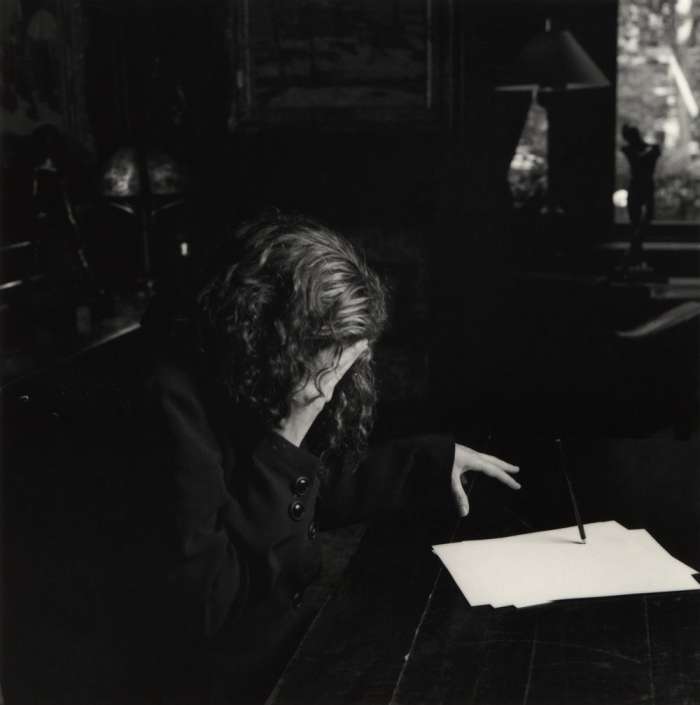 Oct 12–Nov 16, 2021 Online $300
Workshop
Lost & Found: Autobiography and the Found Photograph
Delve into the generative possibilities between writing and photography in this online workshop. Lost & Found will explore the use of appropriated photographs as the basis for making autobiographical projects. Employing language can illuminate or disturb the seeming fact of a photograph. Photographs can animate a text to create new meaning. Artist and educator Laura Larson, whose work mines the intersection between documentary and poetic practices, will lead participants on a journey of self-discovery through images and words.
Over 6 weeks, participants will be exposed to a diverse range of approaches and discover how working with found material—photographs not authored by the artist—can be a well of inspiration to write personal stories. Topics will include strategies for sourcing photographs, editing, and sequencing. Through readings and image presentations, the workshop will study historical and contemporary works including books, prints, and installations. These discussions will feed assignments that will weave images with text to harness the potential of these materials to evoke, describe, and narrate. Students will create an autobiographical work during the course of the workshop.
Skill Level
Lost & Found is ideal for advanced artists who are looking for new challenges in their practice. This includes but isn't limited to photographers who write, writers who make photos, and artists of any stripe interested in hybrid forms. Participants should have access to image editing software, a scanner or camera for documenting found photos, and capability to share images.
Workshop Schedule
This is a 6-week workshop that meets weekly on Tuesday evenings, from October 12 - November 16, 2021.
all meetings held via Zoom
Week 1: Tuesday, October 12, 6-8pm
Workshop Introduction
Project Assignment: 100 Pictures
Week 2: Tuesday, October 19, 6-8pm
In-class Assignment: Listening to Images
Week 3: Tuesday, October 26, 6-8pm
In-class Assignment: Editing Promenade
Week 4: Tuesday, November 2, 6-8pm
Project Assignment: Writing Against, Alongside, and Through
Week 5: Tuesday, November 9, by appointment
Individual Meetings
Week 6: Tuesday, November 16, 6-8pm
Project Assignment Critique
Participating Artist
Laura Larson has exhibited her work nationally and internationally, including Art in General, Bronx Museum of the Arts, Metropolitan Museum of Art, Museum of Fine Arts, Houston, SFCamerawork, Susanne Vielmetter/L.A. Projects, and Wexner Center for the Arts. Her exhibitions have been reviewed in Artforum, Hyperallergic, The New York Times, The New Yorker, and Time Out New York, and she has published artist projects in Cabinet, Documents, and The Literary Review. Her first book, Hidden Mother (Saint Lucy Books, 2017), was shortlisted for the Aperture/Paris Photo First Book Prize. She is the recipient of grants from Ohio Arts Council and the New York Foundation of the Arts, and of residency fellowships from MacDowell Colony, Santa Fe Art Institute, and Ucross Foundation. Since 2002, she's presented four one-person exhibitions with Lennon, Weinberg Gallery in New York. Her work is represented by Contemporary Art Matters in Columbus, OH.