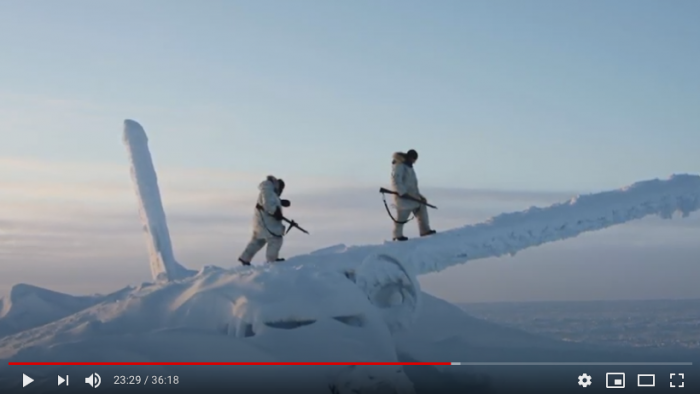 Friday, August 21st, 2020 Vol. 11
Studio Visits W/ Silver Eye
Louie Palu
Studio Visits w/ Silver Eye is a series of conversational, virtual studio and exhibition visits with artists from our community and beyond. In this episode Louie Palu talks about enduring influences of his working class parents, what makes a compelling conflict photograph, and why the fight against climate change needs science and imagination.
Studio Visits w/ Silver Eye is hosted by Executive Director, David Oresick.
Listen as a podcast on Apple Podcasts or Spotify!
Glossary
Mary Ellen Mark was an American photographer known for her photojournalism, documentary photography and portraiture. She often photographed people who's lives and stories were shied away from by mainstream society and news, focusing on issues such as such as homelessness, loneliness, drug addiction, and prostitution.
The Lost Franklin Expedition, named for Sir John Franklin consisted of two ships, H.M.S. Erebus and H.M.S. Terror, which disappeared in 1848 while searching for the Northwest Passage, it was not until 2016 that the remains of both ships were discovered. Some artifacts that were discovered can be viewed here on the first national historic site to be co-managed by Inuit and Parks Canada.
The North Warning System is a joint United States and Canadian radar system that includes 47 radar sites spanning the Arctic from Labrador to the Alaska border. The system has the capability to detect airborne threats across North America's polar region.
See a video of Louie Palu's ice block prints on view during the 2019 SXSW in Austin, TX
Participating Artist
Louie Palu is a documentary photographer and filmmaker whose work has appeared in festivals, publications, exhibitions and collections internationally. He is a 2016-17 John Simon Guggenheim Foundation Fellow and a Harry Ransom Center Research Fellow in the Humanities at the University of Texas at Austin.

He is the recipient of numerous awards including two Pulitzer Center on Crisis Reporting Grants, 2011-12 Bernard L Schwartz Fellowship with the New America Foundation and Milton Rogovin Fellowship at the University of Arizona. He is well known for his work which examines social political issues such as human rights, conflict and poverty. He is currently working on a long-term project on the Arctic partnered with National Geographic Magazine and is a National Geographic Explorer. In 2019 his work was selected for the Arnold Newman Prize for New Directions in Photographic Portraiture.