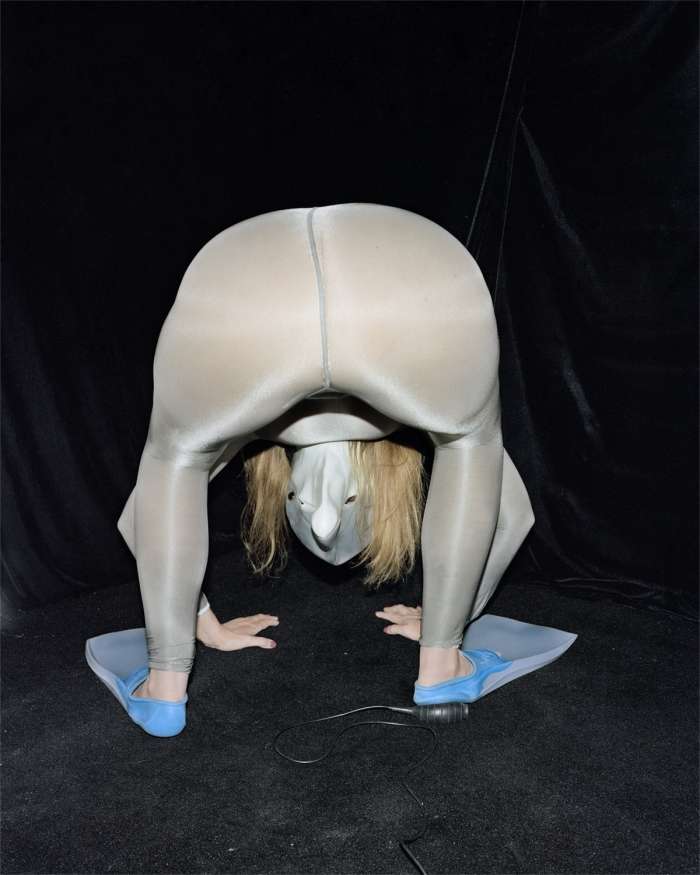 Thu, Mar 3, 2022,6 Silver Eye Center for Photography
4808 Penn Avenue
Pittsburgh, PA 15224 Free and open to the public
Opening
Mouse Trap Opening Reception
Join us for the opening reception of Mouse Trap, and a conversation with exhibiting artists Whitney Hubbs and Patricia Voulgaris.
Doors open to explore the exhibition and grab a drink at 6pm and the conversation begins at 6:30pm.
Patricia Voulgaris and Whitney Hubbs use photography to lure viewers into spaces that consider ideas around entrapment and control. Patricia Voulgaris' new work uses the narrative of a burning house, revealing her interest in the power dynamics of victim and savior, as well as the construction of fiction and truth. Whitney Hubbs' self-portraiture draws upon performance, creating visceral large-scale portraits in which the human body's limitations are tested. Both artists confront how women's bodies are depicted and perceived through these experimental, playful, and risky photographs.
Participating Artists
Patricia Voulgaris is an artist and educator from New York. She graduated from the School of Visual Arts in 2013 with a BFA in Photography. Her work has been exhibited in numerous exhibitions including Aperture Foundation, Rubber Factory, Red Hook Labs and Baxter Street at CCNY. Her photographs have been featured in publications such as Der Greif, Vice Magazine, Dear Dave Magazine, The British Journal of Photography and New York Magazine. She is the grant recipient of the Lucie Foundation, Aaron Siskind Foundation and SVA Faculty Award.

Whitney Hubbs received her BFA from the California College of the Arts in 2005 and an MFA at UCLA in 2009. She was involved in the punk rock riot grrrl community from a young age, where she made fanzines, organized art shows, and participated in performances. Recent solo exhibitions include Body Doubles at M+B Gallery and at the California Museum of Photography, Riverside. Hesse Press published the artist's first monograph, Woman In Motion. Her second monograph, Say So, was published by SPBH Editions in Spring 2021. She is an Assistant Professor Photography at Alfred University. Hubbs is currently represented by M+B Gallery in Los Angeles and Situations Gallery in New York City.