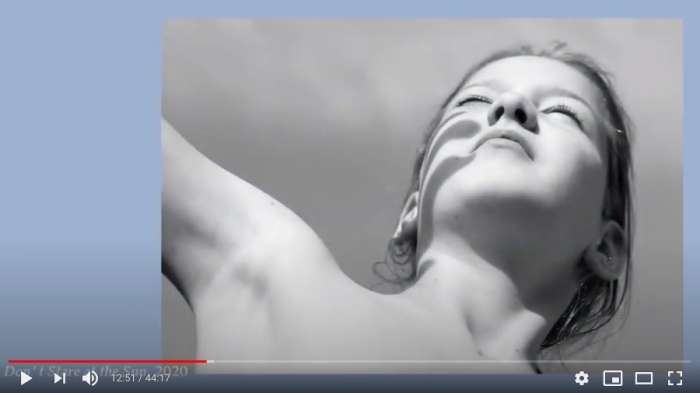 Studio Visits W/ Silver Eye
Odette England
Studio Visits w/ Silver Eye is a series of conversational, virtual studio and exhibition visits with artists from our community and beyond. In this episode Odette England talks about her new series, Dairy Character. Odette shares how growing up on a dairy farm in south Australia informed her perceptions of gender roles, and she speaks about the role humor plays in her work. Studio Visits w/ Silver Eye is hosted by Executive Director, David Oresick.
Listen as a podcast on Apple Podcasts or Spotify!
Video editing by Matthew Pevear
Studio Visit Citations & Footnotes
First published in 1990, The Sexual Politics of Meat: A Feminist-Vegetarian Critical Theory, by Carol J. Adams, explores a relationship between patriarchal values and meat eating, incorporating feminism, vegetarianism, animal defense, and literary theory.
Preserving the Family Farm: Women, Community, and the Foundations of Agribusiness in the Midwest, 1900-1940, by Mary C. Neth looks to the period between 1900 and 1940 in American farming, when the family farming ecosystem gave way to what would be called agribusiness, and the effects this had on the relationships between gender, community, government and business.
[Pictures from Home] is a photobook by artist Larry Sultan, first published in 1992. The book documents Sultan's return home to Southern California in the 1980s, where over a decade he took photographs, and collected stills from home movies, his own writing and other memorabilia, forming a narrative that swings between documentary and staged, both a time capsule and a intimate commentary on the institution of the American family.
Created by anthropologist Richard Chalfen, Snapshot Versions of Everyday Life looks at photography from outside the art world, exploring snapshots, slideshows, family albums, home movies and other forms of images and film meant for domestic consumption. Chalfen's book explores what it is we do with this material, as well as what it does for us.
Participating Artist
Odette England is an Assistant Professor and Artist-in-Residence at Amherst College in Massachusetts. She is also a resident artist of the Elizabeth Foundation for the Arts Studio Program in New York.

Her work has shown venues including the George Eastman Museum, Museum of Contemporary Photography Chicago, New Mexico Museum of Art, Fort Wayne Museum of Art, RISD Museum, Center for Photography at Woodstock, Colorado Photographic Arts Center, Philadelphia Photo Arts Center, among others

England was recently named a 2021 Light Work Artist in Residence.