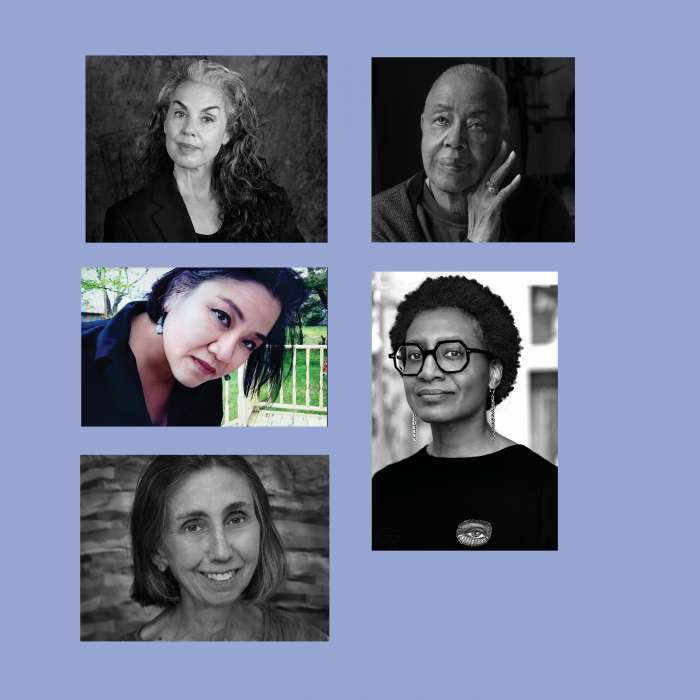 Tue, Jul 18, 2020, 6-7.30pm Silver Eye Center for Photography
4808 Penn Avenue
Pittsburgh, PA 15224 Free and open to all
Talk
Pandora's BoxX Project: Panel Discussion
Co-presented with Alma | Lewis, this special event explores the Pandora's BoxX Project, created by artist Grace Roselli.
This photographic portrait series portrays the changing face and profound cultural influence of womxn, including trans, non-binary, gender queer, and female individuals, through their art over the past six decades. It constructs a record of contemporary and historical womxn creators and art workers who have reshaped how we experience art and culture through their work, thus challenging our perspectives on what we value in society and, by extension, our lives.
This event will begin with a presentation from Grace Roselli, followed by a panel discussion with womxn from the project, Jo-Anne Bates, Fran Flaherty, Kilolo Luckett, and Diane Samuels, moderated by Helen Trompeteler, Deputy Director of Programs, Silver Eye. An open Q&A will further invite the sharing of narratives and experiences of our own arts communities.
All images: Courtesy Grace Roselli
Support Pandora's BoxX Project: A Quietly Radical Cultural Intervention
Support Alma | Lewis: An experimental, contemporary art platform for critical thinking, constructive dialogue, and creative expression dedicated to Black culture.
Participating Artist
Grace Roselli is a Brooklyn, New York based photographer and painter whose work focuses on the narrative of womxn's impact and legacy. Roselli has received numerous awards and grants throughout her career, including the 2023 New York State Council on the Arts award, the 2022 Money for Women/Barbara Deming Memorial Fund grant, and the 2022 Puffin Foundation Award. She was also nominated for the 2023 Anonymous Was a Woman grant, was a finalist for the 2023 Harpo Foundation award.

Roselli received a BFA with honors from Rhode Island School of Design,1982. She was awarded the Rhode Island School of Design scholarship to attend the Skowhegan School of Painting and Sculpture, which she attended in 1981. In 1983, she participated in the Empire State Studio Residency Program in New York, NY. In 1984 She studied with Emilio Vedova at the Accademia di Belle Arti di Venezia in Venice, Italy.

Since 1991 Roselli's artwork has been included in a variety of publications and exhibited both nationally and internationally including exhibitions with Anita Friedman Fine Arts Gallery in New York City, Mar Silver Design Lab in Westport, CT and with the Pentimenti gallery in Philadelphia, and the Gemeente Museum, Netherlands. Artwork from her exhibitions and sales are in private collections in the U.S. and Europe.