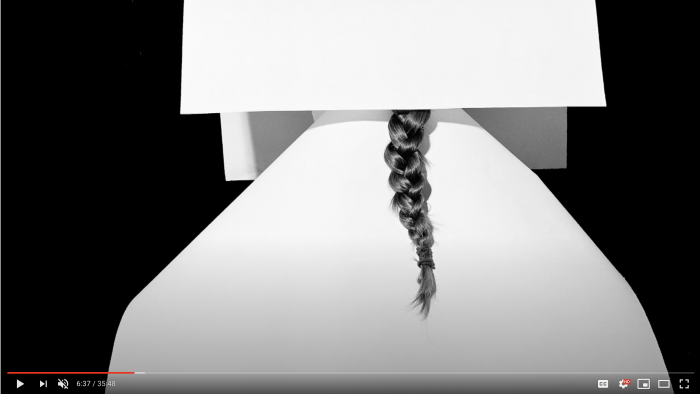 Wednesday, August 3rd Vol. 10
Studio Visits W/ Silver Eye
Patricia Voulgaris
Studio Visits w/ Silver Eye is a series of conversational, virtual studio and exhibition visits with artists from our community and beyond. In this conversation Patricia talks about her enduring interest in how her body is perceived, her love of the movie Kill Bill, and why it's so important to her to keep trying new things in her artwork.
Studio Visits w/ Silver Eye is hosted by Executive Director, David Oresick.
Listen as a podcast on Apple Podcasts or Spotify!
Glossary
Largely a self-taught photographer, Harry Callahan (1912-1999) first came to the realm of photography through working in the General Motors Photographic Laboratories. In the mid 1940s, shortly after meeting artist and educator László Moholy-Nagy, he was asked to join the faculty of the New Bauhaus (later known as the Institute of Design) in Chicago. An experimental but rigorous artist, Callahan would often come to the same subject with many different approaches, using extreme contrast, double exposure, all-white or all-black printing. A constant throughout much of his work are images of his wife Eleanor, who served as a model throughout his career.
Celebrated as one of the great fashion photographers of the 20th century, Richard Avedon's (1923-2004) portraits blur the lines between commercial and fine art photography. His images have been featured in many well known publications such as Harper's Bazaar, Vogue, and Life, and are often notable for their drama and dynamism, capturing models both still and in motion, in locations anywhere from the street to the circus.
The Hunter is a brand-new, handmade black and white softcover zine by Patricia Voulgaris. Each copy of this zine is signed by Voulgaris. Limited copies are available for purchase now.
Participating Artist
Patricia Voulgaris is an artist and educator from New York. She graduated from the School of Visual Arts in 2013 with a BFA in Photography. Her work has been exhibited in numerous exhibitions including Aperture Foundation, Rubber Factory, Red Hook Labs and Baxter Street at CCNY. Her photographs have been featured in publications such as Der Greif, Vice Magazine, Dear Dave Magazine, The British Journal of Photography and New York Magazine. She is the grant recipient of the Lucie Foundation, Aaron Siskind Foundation and SVA Faculty Award.