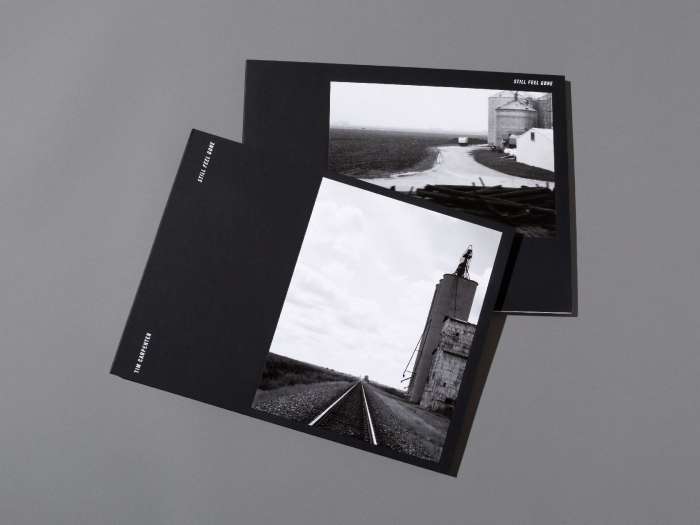 Fri, Jun 7, 2019,6:30 Lab @ Silver Eye
4828 Penn Avenue
Pittsburgh, PA 15224
Pop-up
Tim Carpenter + Nathan Pearce + Deadbeat Club
Nathan Pearce and Tim Carpenter will present a deconstructed version of their joint project, Still feel gone, a unique collaboration between the two Illinois natives. This publication in its original form places two books together as one, with the work of the two photographers presented separately, yet in active dialogue with one another. In showing this work in a deconstructed form, the images are allowed to stand on their own, allowing viewers to create their own connections between images.
In addition there will be a one night Deadbeat Club pop-up shop in the Lab @ Silver Eye, with founder, Clint Woodside. Deadbeat Club, established in 2011 , produces and publishes contemporary photo books & zines. Based in Los Angeles, CA., Deadbeat Club works with a varied group of photographers and artists from around the world, Deadbeat Club selects its collaborators with a belief in establishing a longstanding relationship with those involved in the project's process.
Participating Artists
Tim Carpenter is a photographer and writer who works in Brooklyn and central Illinois. He received an MFA in Photography from the Hartford Art School in 2012, and later that year co-founded TIS books, an independent photobook publisher.

Nathan Pearce (born 1986) is an artist based in Southern Illinois. Pearce works most frequently in photography, book and zine making, and mail art. He is a member of The Postcard Collective and is one half of the art publishing duo Same Coin Press. His work has been exhibited nationally and internationally; including group shows at Griffin Museum of Photography, Unseen Amsterdam, Phoenix Art Museum, Benaki Museum in Athens Greece with solo shows at the PhotoNola festival, Cedarhurst Center for the Arts, and The Rangefinder Gallery in Chicago. He has been published in over 150 zines and books; as well as online in The Huffington Post, The British Journal of Photography, Juxtapoz and Self Publish Be Happy. Pearce also collects and promotes artists books, zines, and other DIY art objects.