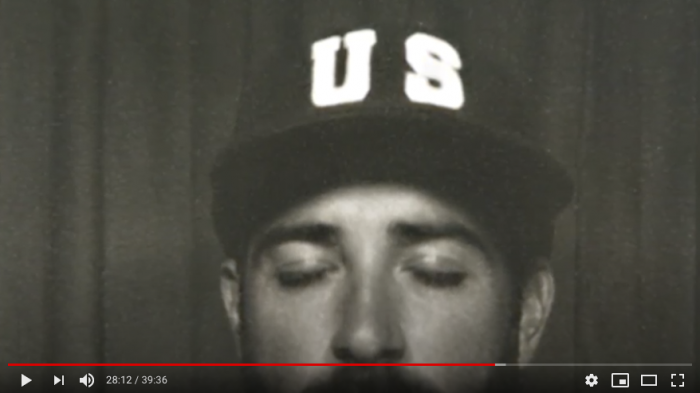 Friday, May 22, 2020 Vol. 8
Studio Visits W/ Silver Eye
Rafael Soldi
Studio Visits w/ Silver Eye is a series of conversational, virtual studio and exhibition visits with artists from our community and beyond. In this episode Rafael Soldi speaks about his new publication, Imagined Futures, was inspired by his childhood in Peru, his immigration to America, and how the photo booth became a profoundly spiritual place for himself and his artwork. Studio Visits w/ Silver Eye is hosted by Executive Director, David Oresick.
Listen as a podcast on Apple Podcasts or Spotify!
Preorders of Imagined Futures are available to purchase through Candor Arts
Studio Visit Citations & Footnotes
James Baldwin was a renowned novelist and essayist whose work was an articulate witness to the consequences of racial strife in America. Baldwin began his writing career within the last years of legislated segregation, and as such his popularity and notoriety as a writer grew alongside the momentum of the civil rights movement. A few of his most well known works include, Notes of a Native Son, (1955), The Fire Next Time (1963) and If Beale Street Could Talk (1974).
Félix González-Torres was a Cuban-born American artist perhaps best known for his installations which used familiar objects just as stacks of paper, beads and pieces of candy into solemn and reverential meditations on death and intimacy.
Thomas Ruff's series Porträts (Portraits) feature large scale, identical in size images with a young male or female sitter presented against a white background, staring out towards the viewer with a blank expression. Ruff was among a generation of artists who studied under the German photographers Bernd and Hilla Becher. The Becher's influence in an interest in documentary objectivity – the use of even lighting, frontal presentation and the repetitive, serial format for exploring a subject – can be seen through this body of work by Ruff.
Andy Warhol created several self portraits in his lifetime, best known of which may be his iconic 1986 "fright wig" portrait. This image excludes his neck and shoulders to focus primarily on his face, expression and fair. Warhol stares back out at the viewer directly with an intense gaze and blank expression. While monumental in size, this image came near the end of Warhol's life, prompting considerations of an anxious artist, meditating on age and death.