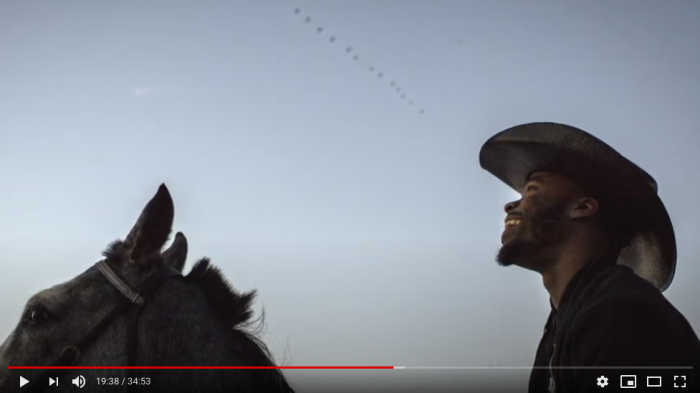 Wednesday, September 23rd, 2020 Volume 12
Studio Visits W/ Silver Eye
Rory Doyle
Studio Visits w/ Silver Eye is a series of conversational, virtual studio and exhibition visits with artists from our community and beyond. In this episode Rory Doyle talks about his Fellowship 20 winning series Delta Hill Riders, how he builds lasting relationships with the communities he photographs, and why it's important for documentary photographs to capture joy. Studio Visits w/ Silver Eye is hosted by Executive Director, David Oresick.
Listen as a podcast on Apple Podcasts or Spotify!
Studio Visit Citations & Footnotes
Ron Haviv is a Emmy nominated and award-­winning photojournalist and co-­founder of the photo agency VII, dedicated to documenting conflict and raising awareness about human rights issues around the globe.
Fletcher Street: Photographs by: Martha Camarillo is a photobook by Texan photographer Martha Camarillo, which focuses on a group of urban horse riders in Philadelphia, PA called the Fletcher Street Urban Riding Club who have used their passion for riding and bonds with their rides to build their and their community's sense of worth.
8secs is run by Ivan B. McClellan, and seeks to to document African American cowboy culture in parts of the country not often recognized has having long and active traditions within the culture.
Participating Artist
Rory Doyle is a photographer based in Cleveland, Mississippi in the rural Mississippi Delta. He is a 2018 Mississippi Visual Artist Fellow through the Mississippi Arts Commission and National Endowment for the Arts for his ongoing project on African American cowboys and cowgirls, Delta Hill Riders. Doyle won the 16th Annual Smithsonian Photo Contest with the project, which was announced in April 2019. Later that month, Doyle was awarded the Southern Prize from South Arts organization. The work was featured in the Half King Photo Series in New York and The Print Space Gallery in London before opening at the Delta Arts Alliance in February 2019. He was also recognized for the project by winning the 2019 Zeiss Photography Award, and the photojournalism category at the 2018 Eye Em Awards in Berlin, Germany.