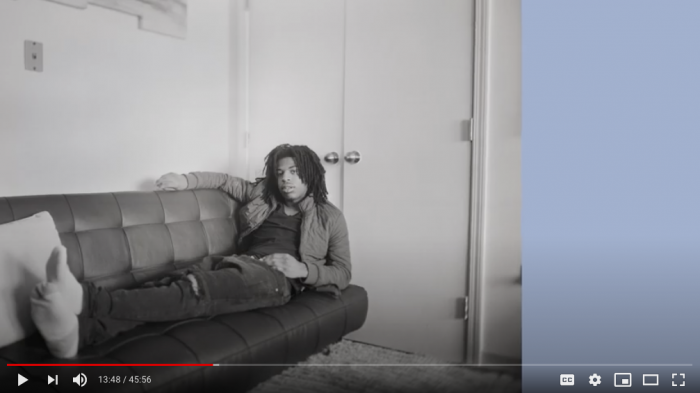 Studio Visits W/ Silver Eye
Sasha Phyars-Burgess
Studio Visits w/ Silver Eye is a series of conversational, virtual studio and exhibition visits with artists from our community and beyond. In this episode I spoke with the winner of our 2021 Fellowship Prize Sasha Phyars Burgess about how she grew and what she learned during the making of her untitled project and how she creates lasting bonds with the communities she photographs. Studio Visits w/ Silver Eye is hosted by Executive Director, David Oresick.
Listen as a podcast on Apple Podcasts or Spotify!
Video editing by Matthew Pevear
Studio Visit Citations & Footnotes
Heartland Alliance in Chicago is an anti-poverty organization which works to advance human rights and champion human dignity, by providing services and promoting solutions to achieve a more just global society.
Judy Natal is a Chicago based interdisciplinary photographic artist, writer and curator. Her practice explores environmental and socially engaged issues. Natal's work looks at the complex relationships between climate change, society and technology, imagining the future in hopes of shedding light on our present moment, and exploring the visual narratives that the landscapes around us hold. She is Professor Emeritus at Columbia College Chicago.
Let Us Now Praise Famous Men is a influential American photobook with text by American writer James Agee and photographs by American photographer Walker Evans, first published in 1941 in the United States. The work documents the lives of impoverished tenant farmers during the Great Depression.
Mae Suites is a program of the Heartland Alliance. These are single occupancy residences (SRO) which offers tenants safe and stable housing in Chicago's Austin neighborhood.
READI stands for Rapid Employment and Development Initiative, focusing on residents of Chicago who are most highly impacted by gun violence, and works to connect them to cognitive behavioral therapy, paid transitional jobs, and support services.
Participating Artist
Sasha Phyars-Burgess was born in Brooklyn, New York to Trinidadian parents and raised in Bethlehem, Pennsylvania. She holds a BA in Photography from Bard College. She is interested in using photography education as community empowerment, the African diaspora, particularly in the Caribbean and Latin America.