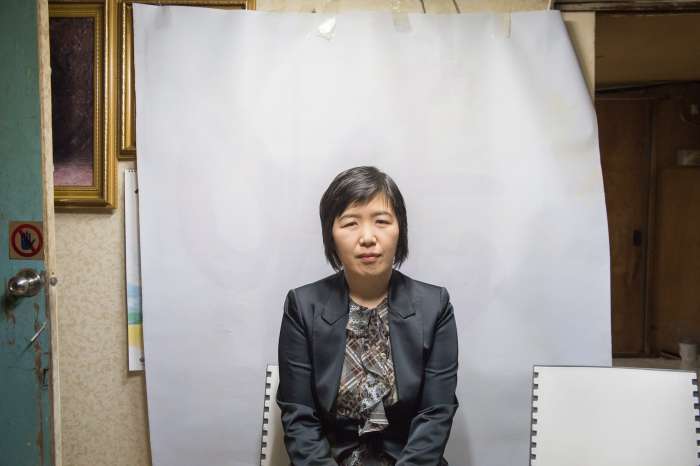 Thu, Jul 26, 2018,78:30 Silver Eye Eye Center for Photography, 4808 Penn Avenue Free
Talk
Soohuyn Kim In Conversation With Doug Ischar
Silver Eye will host our Fellowship 18 International Prize Winner, Soohyun Kim, and his mentor, artist Doug Ischar, a Professor of Art at the University of Illinois at Chicago, for a conversation on how the idea of "international" function in both their practices. Join us for a discussion on how these two artists explore and interrogate ideas of borders, divisions of class, and identity in different ways.
Participating Artists
Soohyun Kim (b. Busan 1979) earned his MFA in photographic design from Hongik University and a second MFA in photography from the University of Illinois at Chicago. He researches the catalyzing potential of art to enact, or reflect upon, social change. In his role as Assistant Director at the National Photographers Association of Korea (2005-2010), he traveled to remote villages, working with families to preserve their photographs, document their homes and take portraits for use in daily life. He has also worked with the Fight for Fifteen campaign to raise the minimum wage. Kim has received awards for his work, including the 2016 CDS Documentary Essay Prize. Kim currently teaches at Saint Xavier University in Chicago, IL. His exhibition at Silver Eye, Guryong Village in Seoul, grapples with a specific group of displaced and disenfranchised people who make up the residents of Guryong Village in South Korea.

Since the early 1990s, Ischar has worked in sound, video, and photography. His work has evolved from large-scale multimedia installations to single-channel videos that address issues surrounding gay identity, desire, and loss. Currently an associate professor of photography at the University of Illinois, Chicago, he has exhibited at the Museum of Contemporary Photography, Ottawa; Photographers Gallery, London; L.A.C.E., Los Angeles; and Museu de Arte Moderna, São Paulo.