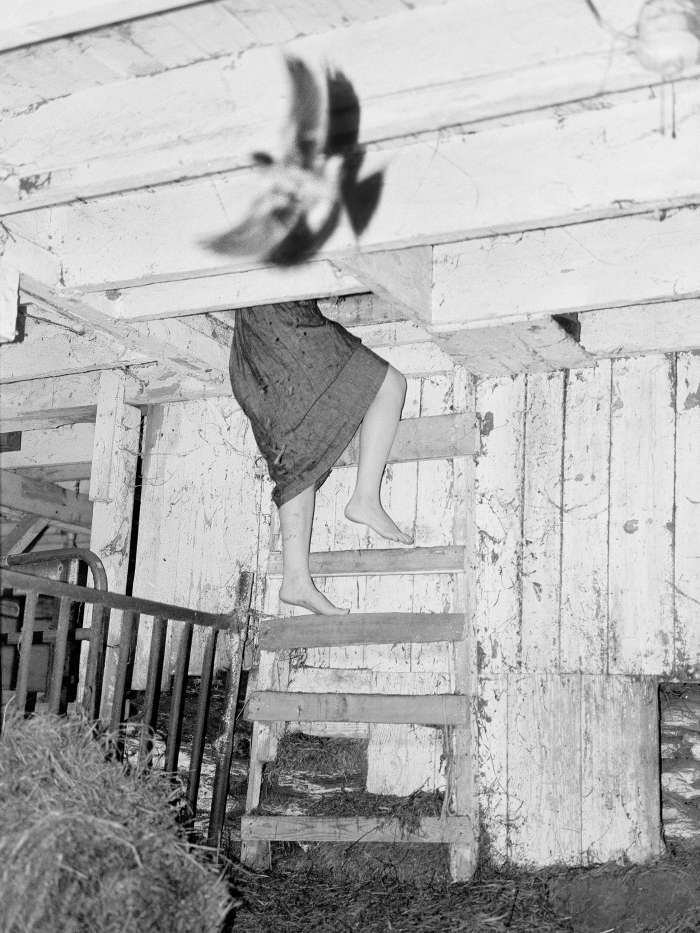 Workshop
The Spectre And The Storyteller: The Power of Folklore and the Ghosts that Haunt Our Practices
Dylan Hausthor will lead participants through an exploration and indulgence of the long tradition of storytelling through images during this online workshop. In crafting a story, photographers must consider and manipulate a myriad of stimuli, including the location in which they are working, but also their own past and present - the memories that haunt and delight them and the histories that have been passed down. With the world constantly changing, image makers bear much responsibility for the stories they tell and the way in which they do so. Uncovering the fine line between history and lore, memory and truth, and fact and fiction can lead to new lines of exploration for the storyteller.
The workshop studies the porous border between facts and fiction, the role of identity in creating narratives, and the differences between art and document. Participants will delve into the muddy waters of representation through ritualistic art making. Primarily a studio workshop, the core of group and individual meetings will be based on conversations surrounding participant work, in addition to discussions of various readings and materials to be provided.
Skill Level
Participants should have a good understanding of photographic production and be prepared to engage with storytelling within their practice. No special background in art theory or any specific knowledge of photo history is required.
Workshop Schedule
Week 1: Tuesday, August 17, 6-8pm
Participants Present Work
Group Meeting and Discussion
Assignments
Week 2: Tuesday, August 24, 6-8pm
Discuss and Present Assignment
Breakout Sessions - Reading Discussion
Group Discussion
Week 3: Tuesday, August 31, by appointment
Individual Meetings
Week 4: Tuesday, September 7, 6-8pm
Share and Discuss Final Project
Participating Artist
Dylan Haustor received their BFA from Maine College of Art and MFA from Yale University where they were awarded the John Ferguson Weir Award. Their work has been showcased nationally and internationally by the Aperture Foundation, British Journal of Photography, Photo District News, PHMuseum, Vice, Gomma, World Press Photo, LensCulture, Vogue, and in the permanent collection of the library at the Museum of Modern Art. They are a 2019 recipient of the Nancy Graves Grant for Visual Artists, runner-up for the Aperture Portfolio Prize, nominated for Prix Pictet 2021, a recipient of the Ellis-Beauregard Fellowship and Residency, and the winner of Burn Magazine's Emerging Photographer's Fund. Dylan founded Will Press, an art publication, in 2015, released their first trade edition monograph with Void Photo in 2019 with their collaborator Paul Guilmoth, and currently works as a farmer.