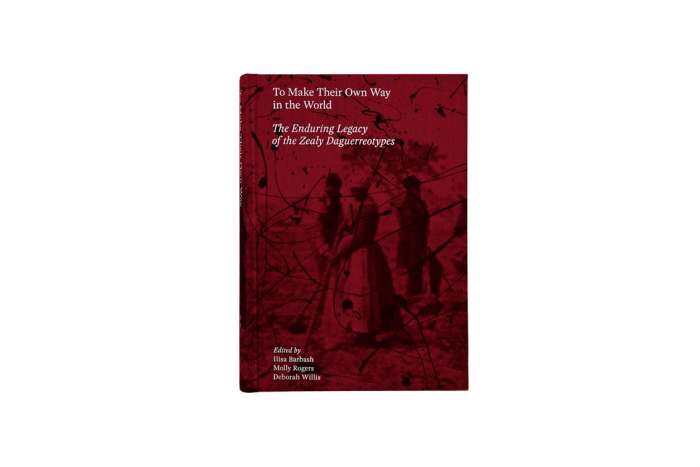 Jun 2–Aug 4, 2021 Silver Eye Center for Photography $15
Does not include a copy of the book
Reading Group
Summer Reading Group: To Make Their Own Way in the World: The Enduring Legacy of the Zealy Daguerreotypes
You can still register to attend the rest of the summer sessions for $15, however, Silver Eye cannot provide the book. It is available through Aperture.
This summer, our reading group will focus on one book, To Make Their Own Way in the World: The Enduring Legacy of the Zealy Daguerreotypes. The book is a profound consideration of some of the most challenging images in the history of photography: fifteen daguerreotypes of Alfred, Delia, Drana, Fassena, Jack, Jem, and Renty—men and women of African descent who were enslaved in South Carolina. Photographed by Joseph T. Zealy for Harvard professor Louis Agassiz in 1850, the photographs were rediscovered at Harvard's Peabody Museum in 1976.
This groundbreaking multidisciplinary volume features essays by prominent scholars who explore such topics as the identities of the people depicted in the daguerreotypes, the close relationship between photography and race, and visual narratives of slavery and its lasting effects. The reading group will cover one of the book's four sections—Photographic Subjects; Photographic Practice; Ideas and Histories; Memory and Projection—over the course of four meetings. Reading group meetings will be a chance for collaborative and participatory conversation around the multidisciplinary text, discussing how we can move the conversation around the daguerreotypes beyond their location as museum artifacts, reflecting on urgent ideas related to slavery, American history, memory, photography and science.
Reading Group meetings will plan to meet at Silver Eye, and be held nearby outdoors, or in inclement weather, socially distanced in the gallery. Space in the reading group will be limited to ensure a safe and healthy environment. Masks required.
Registered participants will receive a copy of the book, available to pick up at Silver Eye.
Wednesdays, 6pm - 7:30pm, in-person
June 2nd, Section I, Photographic Subjects
June 23rd, Section II, Photographic Practice
July 14th, Section III, Ideas and Histories
August 4th, Section IV, Memory and Projection