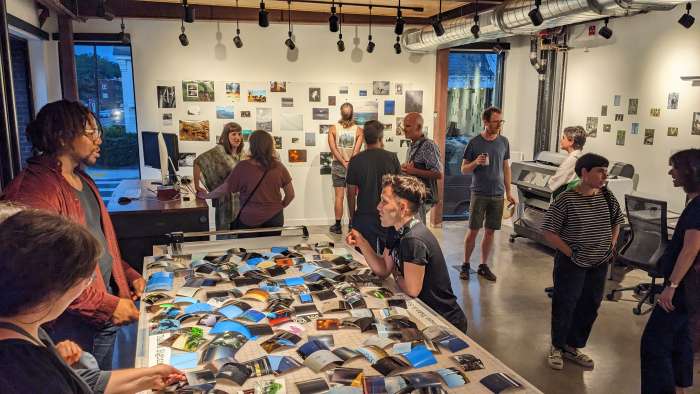 Fri, Oct 6, 2023,68 The Lab @ Silver Eye
5228 Penn Avenue
Pittsburgh, PA 15224
Open House
The Lab @ Silver Eye Launch Open House
The Lab @ Silver Eye is expanding, celebrate with us!
Silver Eye is excited to invite our neighbors in the Bloomfield-Garfield community to The Lab @ Silver Eye Launch Open House during the October Unblurred: First Friday on October 6th at 6 pm. Get a peek at the digital lab where we print our shows, and enjoy some cake in our new Education Center on the second floor.
Since moving to Penn Avenue in 2017, Silver Eye Center for Photography has been grateful for the support of our neighbors and patrons, and we are delighted for the opportunity to grow! The relocated digital lab and the new Education Center together will be The Lab @ Silver Eye, a vibrant new hub for artists in Pittsburgh and the Bloomfield-Garfield community. We aim to have a digital production space and Education Center where our growing community of photographers, artists, researchers, and art lovers can come together to create, learn, and connect.