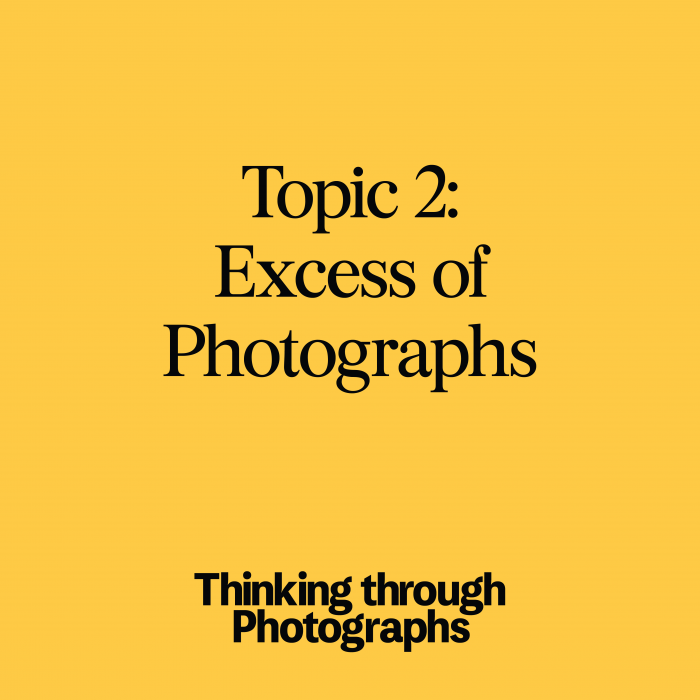 Tue, Oct 6, 2020,5:30 Online
Reading Group
Thinking Through Photographs Topic 2: Excess of Photographs
Topic 2: Excess of Photographs
Tuesday, October 6th, 2020 @ 5:30pm EST
Facilitator: Dan Leers, Curator of Photography, Carnegie Museum of Art
This meeting will discuss texts by Joanna Zylinska, (Nonhuman Photography, 2017) and Andrew Norman Wilson, (The Artist Leaving the Googleplex, 2016) to tackle ideas pertaining to the infinite scroll of images, streaming content, and online media today.
You can submit a question or comment about this week's topic and readings ahead of time here
Thinking through Photographs was originally developed as an in-person exhibition by Liz Park, University at Buffalo Art Galleries curator, and now takes the form of a downloadable resource binder of texts which consider photography's complexities through eight different topics. Using the resource binder as a jumping off point, this free virtual reading group will meet regularly for eight sessions, covering one topic each meeting. A rotating group of guest artists, curators and writers will facilitate each meeting, bringing their own perspectives, specialties and selection of images for consideration along with the texts.