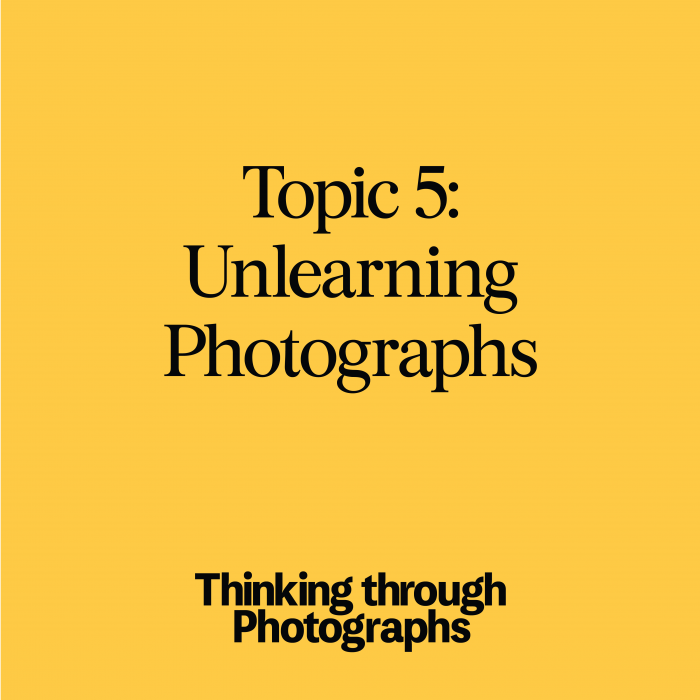 Tue, Feb 2, 2021,5:30 Online
Reading Group
Thinking Through Photographs Topic 5: Unlearning Photographs
Topic 5: Unlearning Photographs
Tuesday, February 2nd, 5:30pm EST
Facilitators: Jared Thorne, Assistant Professor of Art at The Ohio State University, and Yola Monakhov Stockton, Assistant Professor of Photography, Buffalo State University
Our 5th meeting will use Ariella Aïsha Azoulay's, Unlearning the Origins of Photography and Unlearning Images of Destruction as well as Thomas Keenan's, "Counter-forensics and Photography," 2014 to reconsider the origins of image-production, asking if we can see photography as not only as a tool to document the destruction that comes coupled with it's colonial beginnings, but as a participant in that destruction.
You can submit a question or comment about this week's topic and readings ahead of time here
Thinking through Photographs was originally developed as an in-person exhibition by Liz Park, University at Buffalo Art Galleries curator, and now takes the form of a downloadable resource binder of texts which consider photography's complexities through eight different topics. Using the resource binder as a jumping off point, this free virtual reading group will meet regularly for eight sessions, covering one topic each meeting. A rotating group of guest artists, curators and writers will facilitate each meeting, bringing their own perspectives, specialties and selection of images for consideration along with the texts.