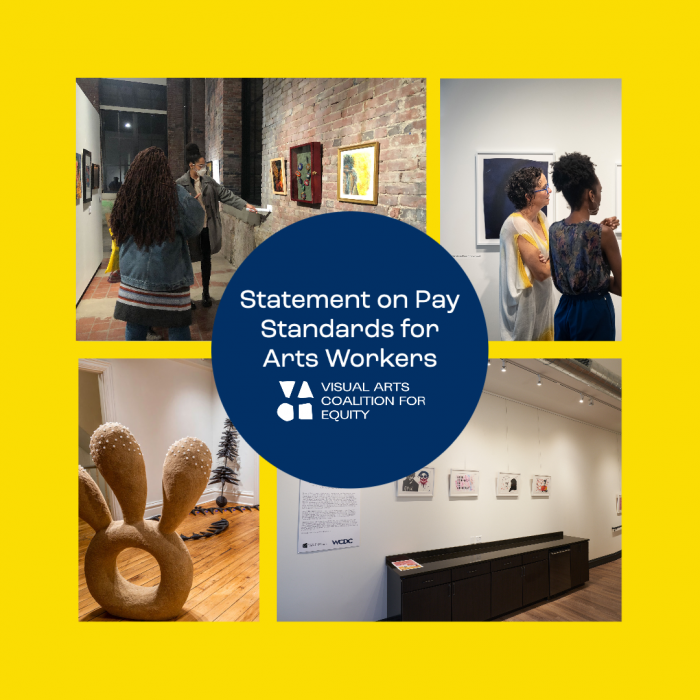 News
VACE's Statement on Pay Standards for Arts Workers
The Visual Arts Coalition for Equity (VACE) is committed to working towards a wage minimum for arts workers within our organizations and beyond. We recognize that the creative labor of artists and arts workers has been historically undervalued and aim to build a landscape that values our work.
As a first step in promoting greater equity across the arts sector of Pittsburgh, we are making a commitment to pay a set of wage minimums or higher for arts workers employed and hired by our organizations, by or before January 1, 2024.
Nine peer arts organizations in our region have joined VACE members in publically committing to these wage minimums. We invite other arts organizations in our region, large and small, to commit to meeting these wage minimums and to share pay information more transparently.
To learn more about VACE, VACE's Statement on Pay Standards for Arts Workers and its partnering organizations, visit VACE's website