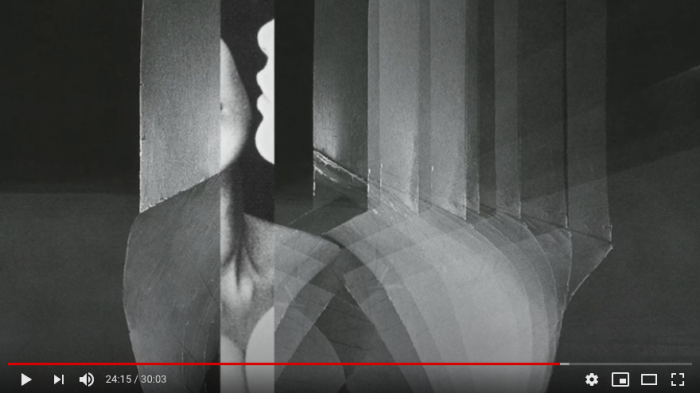 Friday, October 9th, 2020 Volume 13
Studio Visits W/ Silver Eye
Zoë Croggon
Studio Visits w/ Silver Eye is a series of conversational, virtual studio and exhibition visits with artists from our community and beyond. In this episode Zoë Croggon talks about why she's so fascinated with photographs of athletes, what she's learned about the women of the Bauhaus, and just how much work it takes to make a composition look effortless. Studio Visits w/ Silver Eye is hosted by Executive Director, David Oresick.
Listen as a podcast on Apple Podcasts or Spotify!
Studio Visit Citations & Footnotes
Christopher Lasch was an American historian, moralist, and social critic. His book, The Culture of Narcissism, diagnoses the American population as being afflicted with narcissism, and looks to critique the ways it has afflicted the country on individual levels as well as a burgeoning social epidemic.
John Stezake is a contemporary British Conceptual artist best known for his collages of found images taken from postcards, film stills, and commercial photographs.
Yukio Mashima was a Japanese writer, novelist and playwright, who also acted and directed several films. While his writing was influenced by modernist thought, he critiqued 20th century, post-war Japan for having empty and materialistic values, believing in a return to the discipline and traditional ideals of medieval Japan. Sun and Steel: Art, Action and Ritual Death is an autobiographical essay about Mashima's relationship to his body.
Hannah Höch was an artist known for her politically charged collage and photomontage works, As a Dadaist artist, Höch appropriated and rearranged images and text from the mass media to critique the failings of the Weimar German Government. Cut With The Kitchen Knife through the Last Epoch of Weimar Beer-Belly Culture in Germany is perhaps her best known work, and is a direct criticism of the failed attempt at democracy imposed by the Weimar Republic.
Participating Artist
Melbourne-based artist Zoë Croggon works with sculpture, video, drawing and primarily, collage. Her practice considers the relationship between the kinetic body and its surroundings, contemplating the role we play in our environment and how deeply our surroundings inform the cadence of our lives. The body has long been the focus of Croggon's work, presenting the trained body and modern architecture as fascinating counterparts; each unyielding, severe, and rigorously functional in form. Created primarily from found photographs, her works study texture, light, and form, examining the possibilities and limits of pictorial abstraction and metamorphosis.

Croggon holds a Bachelor of Fine Art from the Victorian College of the Arts with First Class Honours. She has held solo exhibitions at the National Gallery of Victoria, Gertrude Contemporary, Peckham 24 (London), Mornington Peninsula Regional Gallery, Perth Centre for Photography, Daine Singer and the Melbourne Art Fair and has participated in group exhibitions at institutions including the National Gallery of Victoria, Heide Museum of Modern Art, Centre for Contemporary Photography, Monash University Museum of Art, NGV Studio, Samstag Museum of Art, Ian Potter Museum of Art and the VCA Margaret Lawrence Gallery.

Croggon is the recipient of an Art Gallery of New South Wales Studio Scholarship at the Cité Internationale des Arts, Paris (2018), ARTAND Australia / Credit Suisse Private Banking Contemporary Art Award (2014), the Asia-Pacific Photobook Prize (2015) and the ACACIA Art Award (2010). She has also been shortlisted for the Churchie Art Prize, Basil Sellers Art Prize at the Ian Potter Museum of Art and the Wallara Travelling Scholarship. Her work is held in collections including the National Gallery of Australia, Art Gallery of New South Wales, National Gallery of Victoria, MUMA, Heide Museum of Modern Art, Horsham Regional Gallery, Gippsland Art Gallery and Artbank.