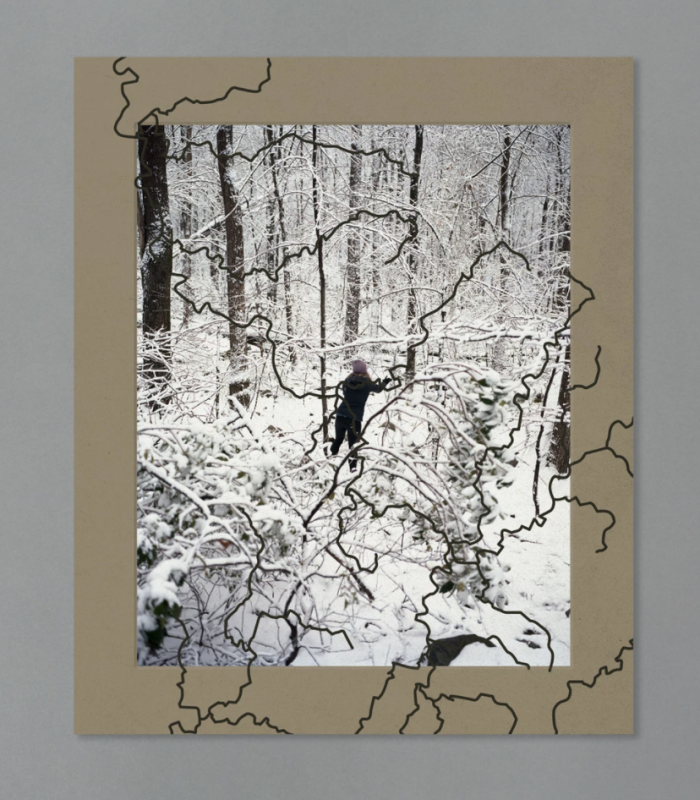 Sat, Dec 11, 2021,123 Silver Eye Center for Photography
4808 Penn Avenue
Pittsburgh, PA 15224 Free and open to the public
Book Signing
Jake Reinhart: Laurel Mountain Laurel
Join us for a book launch + signing with Pittsburgh based artist Jake Reinhart! Reinhart will discuss this new work with Matthew Newton, Director of Publishing at The Andy Warhol Museum.
The artist talk will begin at 1pm.
The photographs in Reinhart's newest publication, Laurel Mountain Laurel were made in Southwestern Pennsylvania, in the Youghiogheny region. One surviving translation has it that "Yough" means four, and "henné" means stream. "I've been along those four streams, and I've seen how they come together;" Reinhart says, "losing their specificity yet retaining what is inherent to each – creating something larger and joining places and people that would otherwise appear disjointed and separate." Reinhart's photographs look to the landscape of this region, interlacing the curves of the roads with the bends in the rivers, creating a topography that joins the many separate slivers of geography into complex map of space, time and place.
You can purchase Laurel Mountain Laurel now through Deadbeat Club's presale.
Proof of vaccination is required to attend and masks must be worn while indoors. See our full COVID safety policy here.
Participating Artists
Jake Reinhart is a photographer from Pittsburgh, Pennsylvania. Born and raised in Southwestern Pennsylvania; his work is informed by the region's history and explores the importance of place in relation to the formation of identity and community. His book Laurel Mountain Laurel was published by Deadbeat Club Press in 2021.

Matthew Newton is a writer, editor, and publisher from Pittsburgh, PA. His work has appeared in Guernica, the Oxford American, The Paris Review Daily, 3:AM, Spin, and Forbes. Newton has been a cultural commentator on NPR and Al Jazeera America. Shopping Mall, his debut nonfiction book, was published by Bloomsbury in September 2017 as part of its Object Lessons series. Newton is currently Director of Publishing at The Andy Warhol Museum. Prior to that, he worked as Director of Publishing at Carnegie Museum of Art, where he also founded Storyboard, the institution's award-winning online arts journal. He lives in the Electric Valley with his wife and two sons.