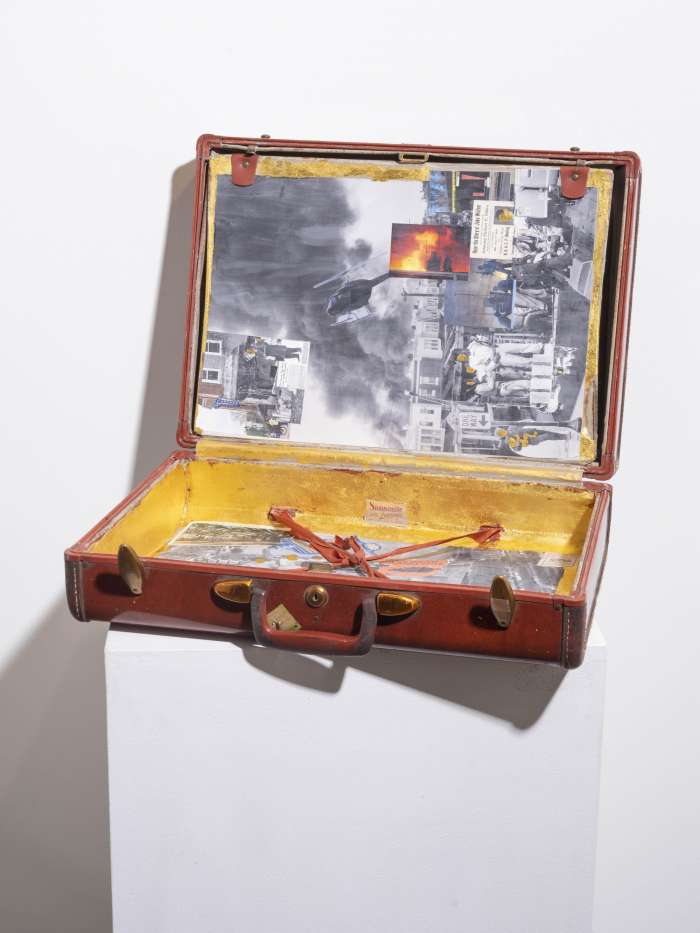 Thu, Jan 20, 2022,67 Online Free and open to all
Reading Group
Radial Survey Conversations: The Once and Future Past
For our final Radial Survey Conversation Anita Bateman, Associate Curator of Modern and Contemporary Art at the Museum of Fine Arts, Houston, will moderate a virtual conversation with exhibition's artist, Anique Jordan and Jay Simple centered around her catalog essay The Once and Future Past. (Page 58.)
Each artist will share their projects from the show and the moderator will lead a conversation with the artists on the big themes, small details, and connections and between the work discussed. Then there will be an opportunity for questions and answers and open discussion among the attendees.
Using the Radial Survey Vol. 2 catalog essays as a jumping off point, this free virtual reading group will meet regularly for three sessions, covering one topic each meeting. A rotating group of guest artists, curators and writers will facilitate each meeting, bringing their own perspectives, specialties and selection of images for consideration along with the texts.
Participating Artists
Jay Simple is a son, a brother, a father, a friend, an artist, an activist, and a scholar led by his ancestors and Allah. He was born in Chicago and raised in Philadelphia, where he current resides. He is black and his life is eternal and multidimensional.

Anique Jordan is an artist, writer and curator who looks to answer the question of possibility in everything she creates. Jordan has lectured on her artistic and community engaged curatorial practice as a 2017 Canada Seminar speaker at Harvard University and in numerous institutions across the Americas. As an artist, she has exhibited in galleries such as Art Gallery of Ontario, Art Gallery of York University (AGYU), Art Gallery of Guelph, Doris McCarthy Gallery, the Wedge Collection, Art Gallery of Windsor, Gallery 44, and Y+ Contemporary.

She has received numerous awards, grants and fellowships and i was the 2018-19 Artist-in-Residence at Osgoode Hall Law School and the most recent recipient of the Hnatyshyn Emerging Artist award.