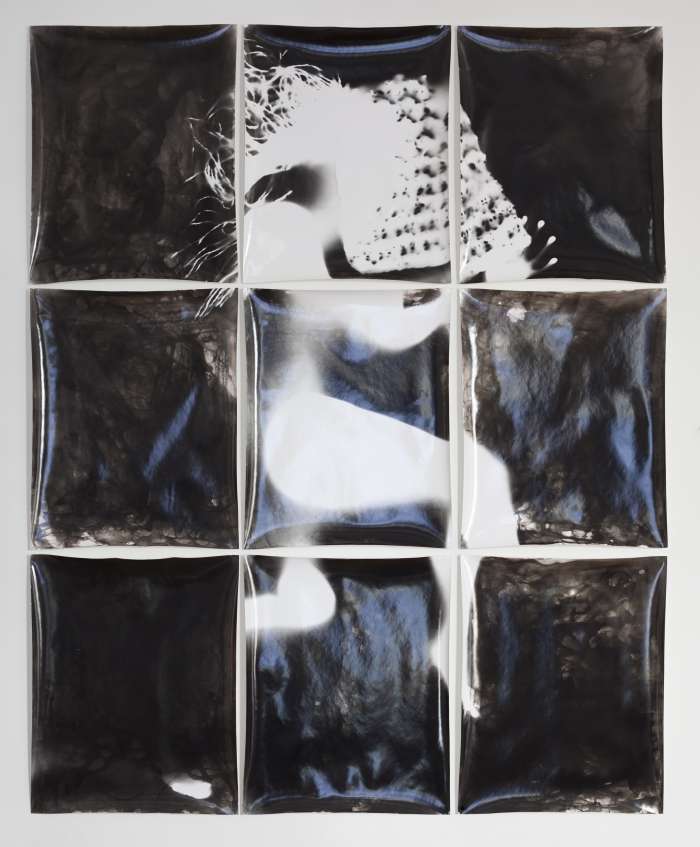 Thursday evenings, 7-9pm, Apr 7–May 12, 2022 Online 300
Workshop
The Photographic Process as Self-Care
In this virtual workshop led by artist Hernease Davis participants will consider how the principles of 'self-care' can be integrated into a regular photography practice. Davis will use her own personal, expressionistic work and that of others to help illuminate the term 'self-care' and its applicability to photography. She will share various techniques - including abstraction, self-portraiture, performance, and alternative photographic methods - for crafting one's practice to meet and address vital, personal needs. Writing and reading assignments will look beyond obvious tendencies and into more subconscious habits to further mine how self-care can enhance photographic expression.
Davis's recent exhibition at Silver Eye - Recapitulation - showcases how her artistic practice evokes modes of processing, calming, and coping to confront personal experiences of trauma. She incorporates photograms, cyanotypes, performance, music, and craft and emphasizes 'self-care' as the purpose. A series of layered assignments will lead the participants through this process, and will be introduced along with group discussions, outside readings, and an individual instructor feedback session. The workshop culminates in a final group review.
Because the emphasis will be on process, participants are encouraged to explore and utilize whichever photographic technique feels appropriate in order to create new works.
Workshop Schedule
This workshop meets weekly on Thursday evenings for 6 weeks, from 4/7/2022 - 5/12/2022. All times Eastern.
Week 1: Thursday, 4/7, 7-9pm EDT
Introductions & Inspiration
Defining Self-Care
Week 2: Thursday, 4/14, 7-9pm EDT
Process and Your Self
Writing Assignment
Week 3: Thursday, 4/21, 7-9pm EDT
Photographing with Care
In-Class Assignment
Week 4: Thursday, 4/28, 7-9pm EDT
Personal History as Material & Homemade Rituals
In-Class Presentations and Feedback
Week 5: Thursday, 5/5, Schedule TBD
Individual Meetings
Week 6: Thursday, 5/12, 7-9pm EDT
Final Presentations
Participating Artist
Hernease Davis earned her MFA from ICP-Bard College and widely exhibits multimedia installations throughout the U.S. Using photograms, cyanotypes on fabric, crochet and sound installation, Hernease creates immersive spaces of rest for herself and others. Work from her new series, "...new love." debuted as a part of the SHIFT Residency 2020-21 hybrid exhibition at the Elizabeth Foundation for the Arts in New York City. She has also exhibited with Silver Eye (Pittsburgh), Transformer Station (Cleveland), the International Center of Photography (New York City), the Visual Studies Workshop (Rochester), Tiger Strike Asteroid (Brooklyn), the Houston Center for Photography, and she was named to the inaugural Silver List which recognizes emerging photo-based artists who are advancing the medium. She has been featured in Front Runner Magazine, LensCulture, and her work inspired an article in Musée Magazine that explored facets of trauma. Hernease teaches in the MFA program at the Visual Studies Workshop and served as a Visiting Lecturer at ICP-Bard where she led a course exploring empathy through art practice.