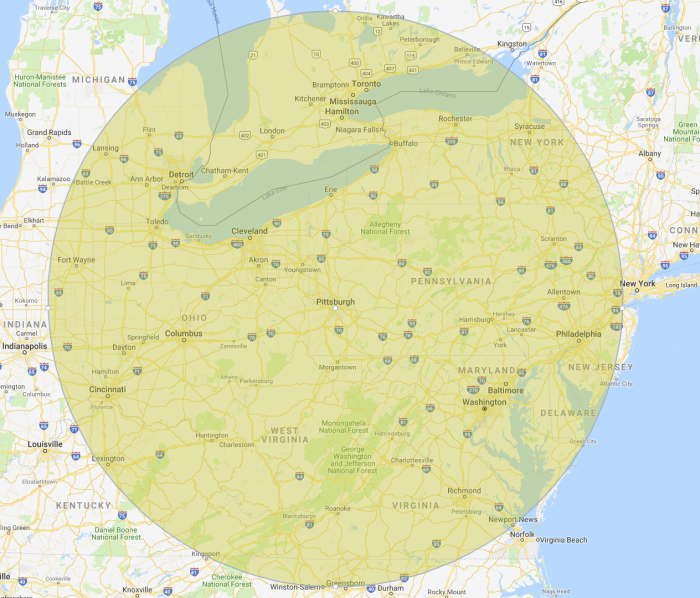 Nov 5–6, 2021 Silver Eye Center for Photography
4808 Penn Avenue
Pittsburgh, PA 15224 Free With Registration
Symposium
Radial Survey Vol. 2 Symposium: Inheritance
Individual Tickets are Available at the Door Only
Radial Survey Vol. II Symposium: Inheritance will be held at Silver Eye on Fri, Nov 5 and Sat, Nov 6. Join artists from the exhibition and scholars from around the region for two days of conversations on the exhibition's work and the survey's broader implications. Registration is free but space is limited. You can register here.
Proof of vaccination is required to attend and masks must be worn while indoors. See our full COVID safety policy here.
About the Exhibition
Radial Survey is a biennial exhibition of the preeminent emerging and mid-career photo based artists working within 300 miles of Pittsburgh. Our goal is to highlight work and support artists from places that are sometimes overlooked in the national photography conversation. Our curatorial team has selected eight significant artists with diverse practices, whose work engages with this region, its communities, and histories.
Symposium Format
The Radial Survey Symposium seeks to create a collegial environment of spirited conversation and debate around the issues and themes of the exhibition among all of the symposium participants. The participants include exhibiting artists, Radial Survey curators, guest moderators as well scholars, artists, and photography lovers from around the Radial Survey region. To help facilitate meaningful conversation the symposium will be capped at 35 participants. Short presentations by each panelist will be followed by a free form conversation open to all the participants.
Symposium Schedule
Thursday, November 4th
–Radial Survey Opening Party: 6:30pm
Friday, November 5th
–10:30am–Coffee and snacks
–11am Panel 1: From Our Foremothers
Moderated by Elizabeth Chodos
Panelists: Hannah Altman, Nakeya Brown and Nadiya I. Nacorda
–12p, Lunch Break –1pm Panel 2: The Once and Future Past
Panelists: Anique Jordan and Jay Simple.
–2pm Break –3pm Panel 3: When Are We?
Moderated by Kate Kelley
Panelists: Ryan Arthurs, Njaimeh Njie and Raymond Thompson Jr.
Saturday, November 6th
–10am Coffee and snacks
–11:00am Closing Panel: What is the Radial Survey?
Moderated by Todd Tubutis and Leo Hsu