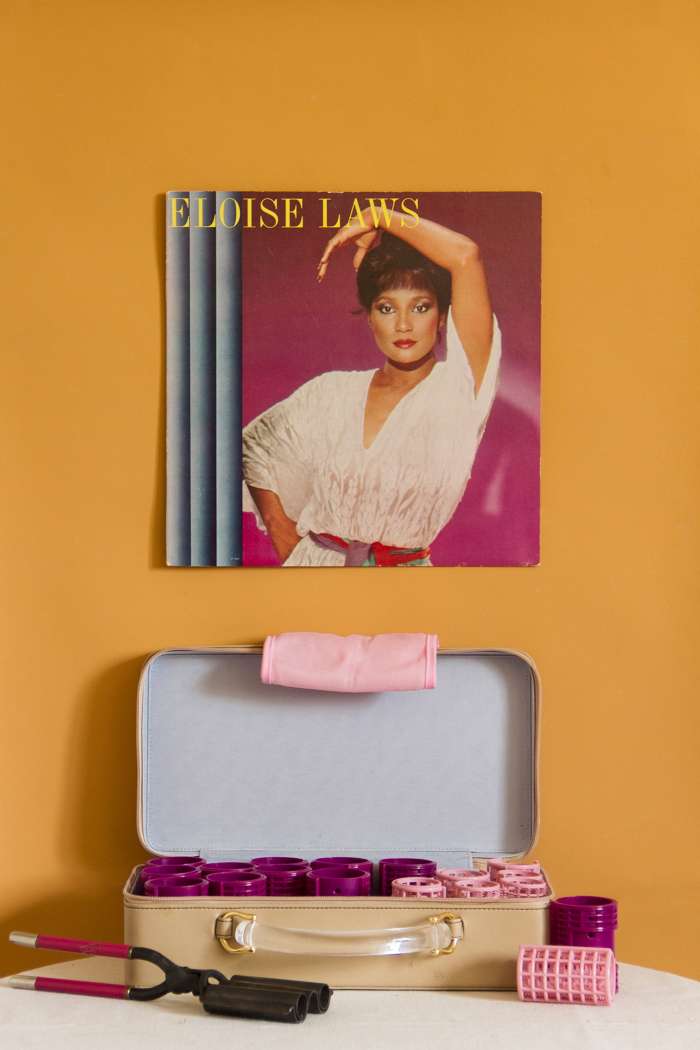 Thu, Nov 4, 2021,6:30 Silver Eye Center for Photography
4808 Penn Avenue
Pittsburgh, PA 15224 Tickets start at $50
Party
Radial Survey Vol. 2 Opening Party
Join us for the Opening Party of Radial Survey Vol. II, our biennial exhibition that explores the state of photography in the 300-mile radius surrounding Pittsburgh.
This biennial was created to fill a gap in the cultural landscape; we needed to share the work of the very best photographers in our region, which we decided to define as the wide and rich space between the art capitals of New York City and Chicago, with Pittsburgh at its center. Radial Survey is thorough, thoughtful and engaging, and it is more than a group of pictures on the walls. It is a deep, fun and provocative conversation with our community.
Radial Survey Vol. II highlights work and supports eight outstanding artists from places that are too often overlooked in the national photography conversation. Our intention is not to identify a regional style or movement, but rather to offer a proposition: that artists in this space engage with histories and mythologies that are unique to them.
Sponsorships and ticket sales support the artists while they create new works for this show, commission three outstanding scholars from our region to contextualize the work, allow us to create a beautiful catalog, and help us to engage the artists, scholars, and the Radial community in a public symposium to dig deep into the connections and nuances of this important project.
The Radial Survey Opening Party includes a first look at the exhibition, cocktails plus beer and wine, food by Sprezzatura and a chance to mingle with the artists and curators themselves as well as other supporters of Silver Eye.
Individual Ticket: $50
Supporting Patron: $250
-2 Opening Party Tickets
-1 Exhibition Catalog
-Recognition in the Radial Survey Catalog (If purchased before Sept. 10)
Premier Patron: $600
Sold Out!
-2 Opening Party Tickets
-2 Tickets to A Radial Survey New Year's Feast
-1 Exhibition Catalog
-Recognition in the Radial Survey Catalog (If purchased before Sept. 10)
Sponsorship packages start at $1,000, learn about becoming an event sponsor! For more information email David Oresick! or call 412.431.1810 ext 2.
Radial Survey Opening Party Co-Chairs
Lexi Bishop & Laura Heberton-Shlomchik
Host Committee
Linda Benedict-Jones
Elizabeth Chodos
Craig Dunham & Caryn Rubinoff
Lucille E. Dabney
Chris & Dawn Fleischner
Lori Hepner
Atiya Jones
Yasaswi & Dima Kislovskiy
Brian J. Lang
Leah Lizarondo
Mary McSorley
Jake Reinhart
Warren Shlomchik & Stephanie Dietz
Elana Schlenker & Ross Mantle
Henry & Colleen Simonds
Mary Anne Talotta
Ben Speiser & Valentina Vavassis
Viju & Anoo Verghis
Charlie White
Premier Sponsor
Duolingo
Contributing Sponsors
Mary McSorley
Chris & Dawn Fleischner
Dr. Mark Shlomchik & Laura Heberton-Shlomchik
Sokolin Wines
Sprezzatura
Jeanne Cunicelli & Lawrence Wood
Brian Wongchaowart
Premier Patrons
Susan Abramson
Lexi Bishop & Wade Kramm
Craig Dunham & Caryn Rubinoff
Stephanie Dietz & Warren Shlomchik
Robert & Laura Ferris
Stephanie Flom & Deanna Mance
Carleigh & Kevin Graves
Harinder Singh & Ramninder Hansra
Christine Holtz & David Scott
Mark Gladwin & Tammy Shields
Alesia & Dan Kaplan
Evan Mirapaul & Sybil Streeter
Alissa Meade & Brett Moraski
Tim Gyves & Abby Slovonic
Glenn Olcerst & Barbara Talerico
Douha Safar & Mounzer Agha
Ben Speiser & Valentina Vavassis
Viju & Anoo Verghis
Dario & Kate Vignali
Supporting Patrons
Karen Abrams
Linda Benedict Jones & Christopher Jones
Kate Davis Booker & Mac Booker
Dima Kislovskiy & Yasaswi Kislovskiy
David Merritt
Alison Brand Oehler & Paul Oehler
Teresa Palacios & Walter Hubsch
Beth Rosner & Toren Finkel
Kenneth Spruill & Lara Washington
Mary Anne Talotta
Helen Trompeteler & Liz Dewar
Alexandra West & James Edson
Barbara Weissberger & Eric Moe
Proof of vaccination is required to attend and masks must be worn while indoors. See our full COVID safety policy here.
Questions? Email us! Or call us 412.431.1810
Event image by Nakeya Brown